Everything, Everywhere


Aerial Seeding (But there would never be a Brand New World)
I am interested in space, transportation, and symbols that distinguish one place from another. Combining two-dimensional image-making with found and made objects, my work largely documents my awareness of "non-places," or transitory spaces where people remain anonymous and that do not hold enough significance to be regarded as "places." These locations manifest in my work as airports, hotel rooms, and parking lots. Depicting uncanny structures and warping familiar symbols, I aim to visually simulate things in those environments that people can only perceive in a partial and incoherent manner. I hope to share with the viewer this altered awareness in the places that disappear once they reach their destination.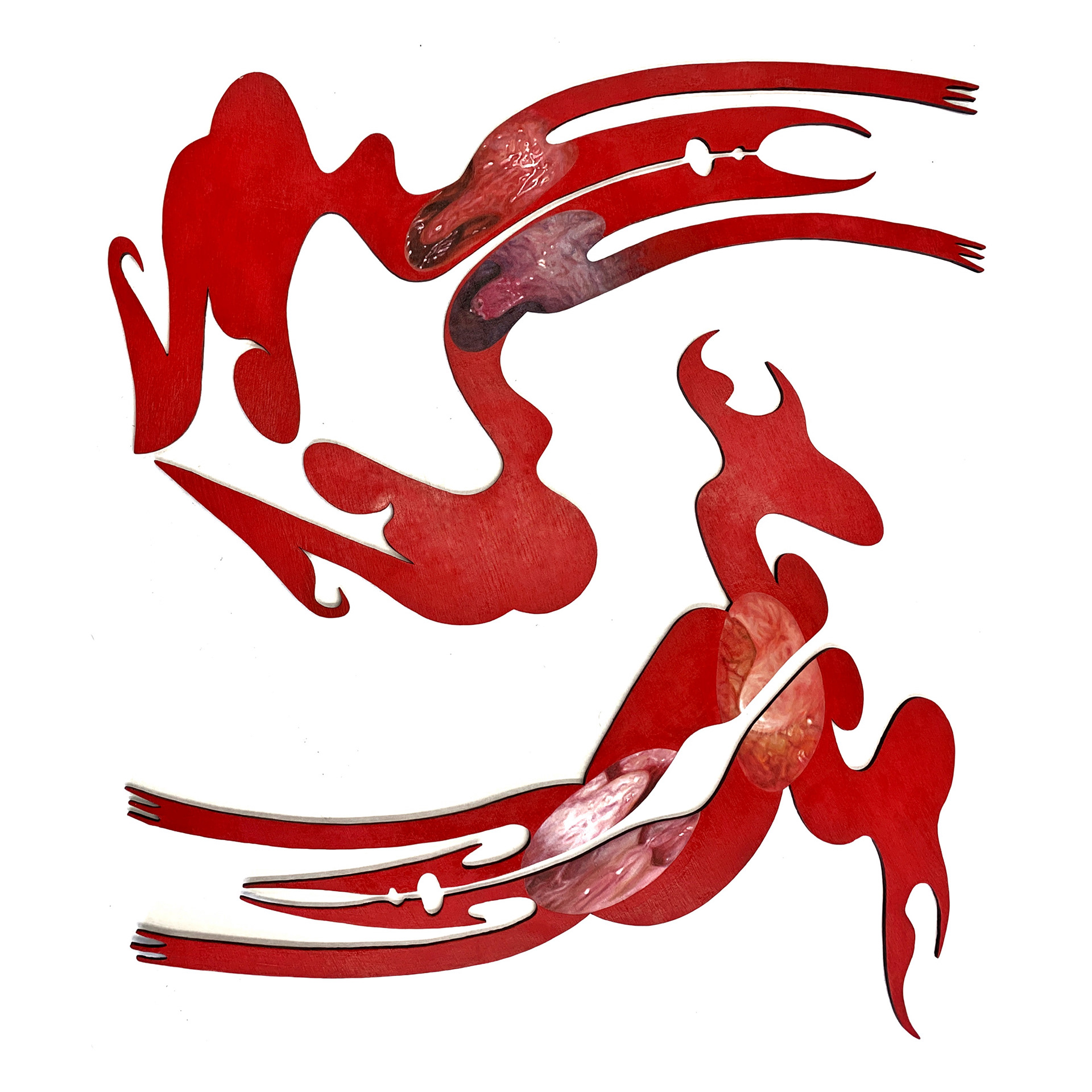 I Don't Want to Be a Vessel I Just Want to Be a Whole
A male and female figure expressing how the empty spaces inside us are never quite filled with what comes in and out.
Round and Round the Earth
A normal man (Father)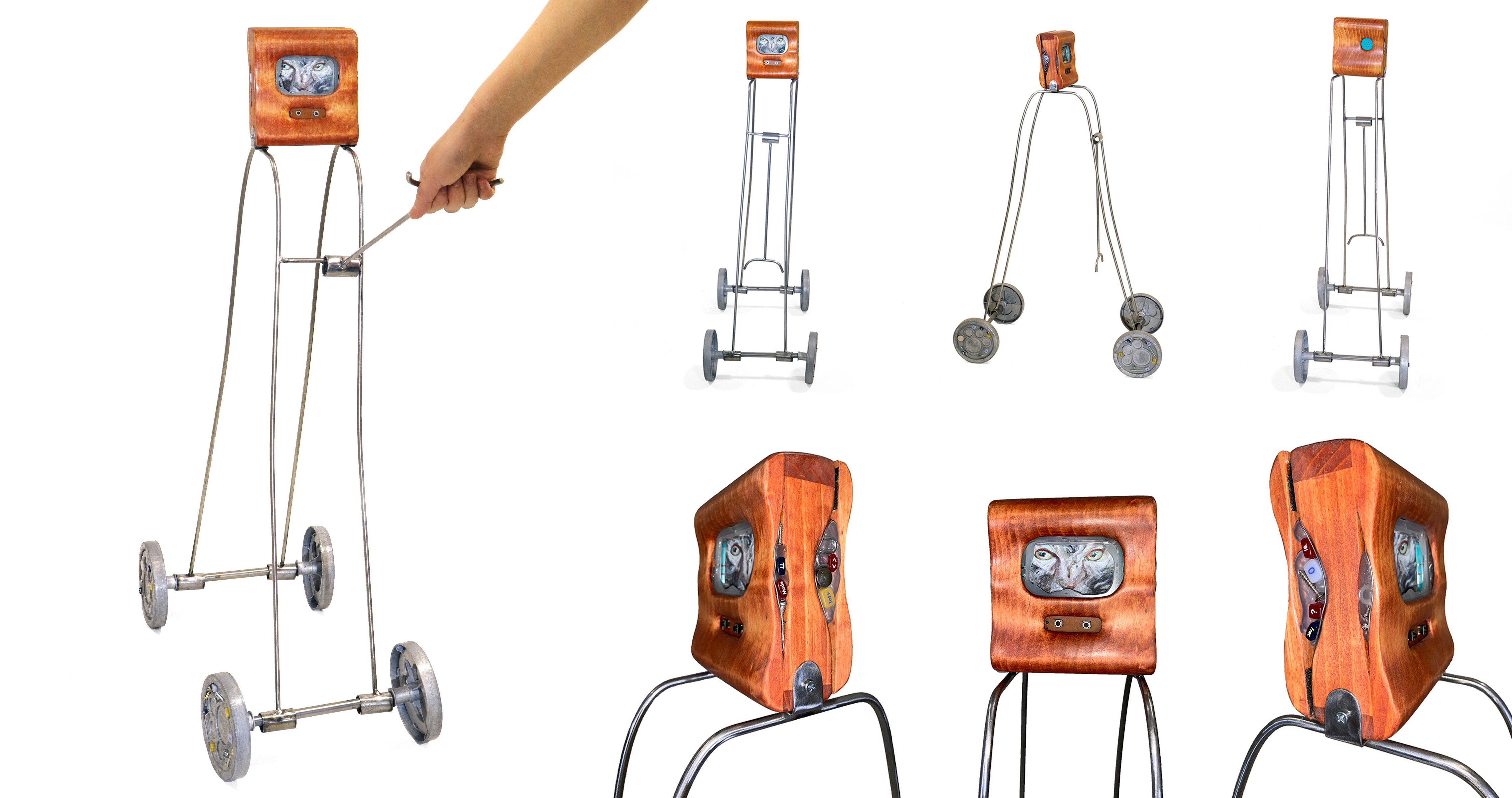 Good Girl
Veil
Veil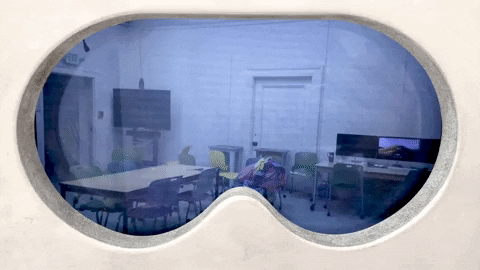 Veil
This headset forces the wearer to look at and interact with their surroundings through a tablet's camera view. Its goal is to alienate the wearer from their senses in an otherwise familiar world. While the wearer is aware that what they see is still real (the camera merely documents), their eyes are no longer the generator of images. The camera becomes the real perceiver and reduces the role of the wearer into that of a receiver. This loss of ownership over the senses prompts the wearer to redefine their body not as the self, but as a tool to which they must adapt in order to navigate an unsettling environment.

If I were a spider I'd be bad at making homes (Mother)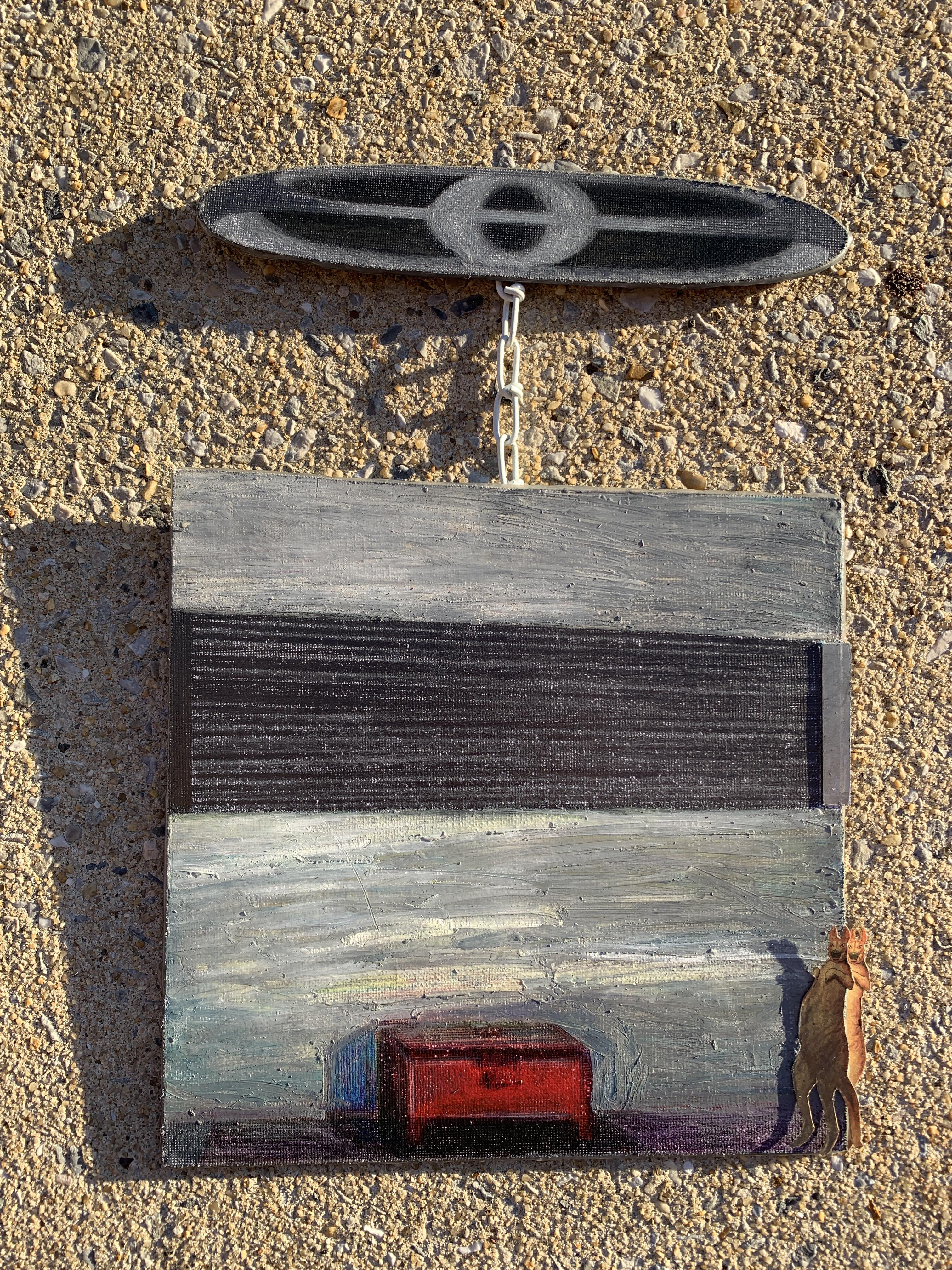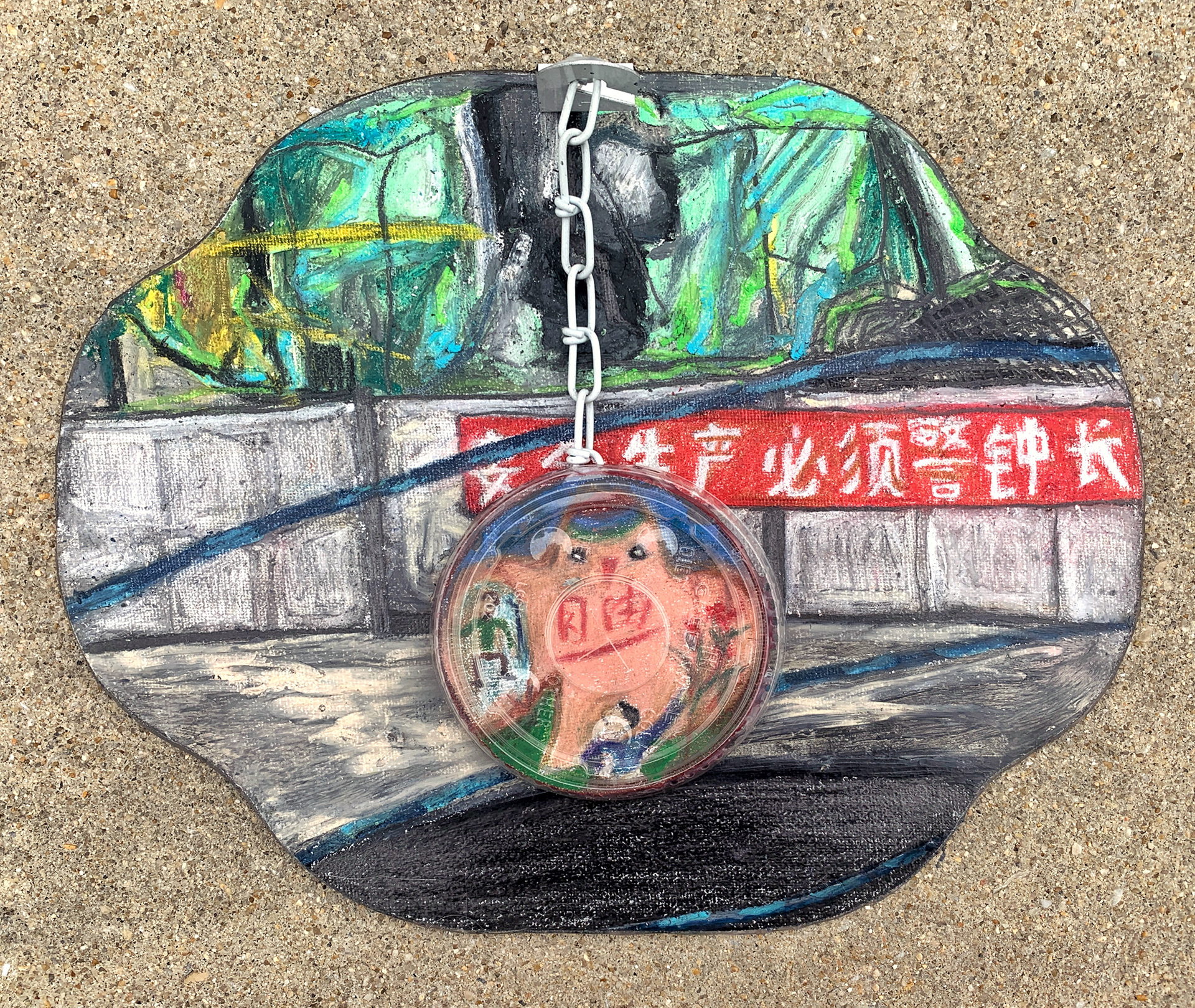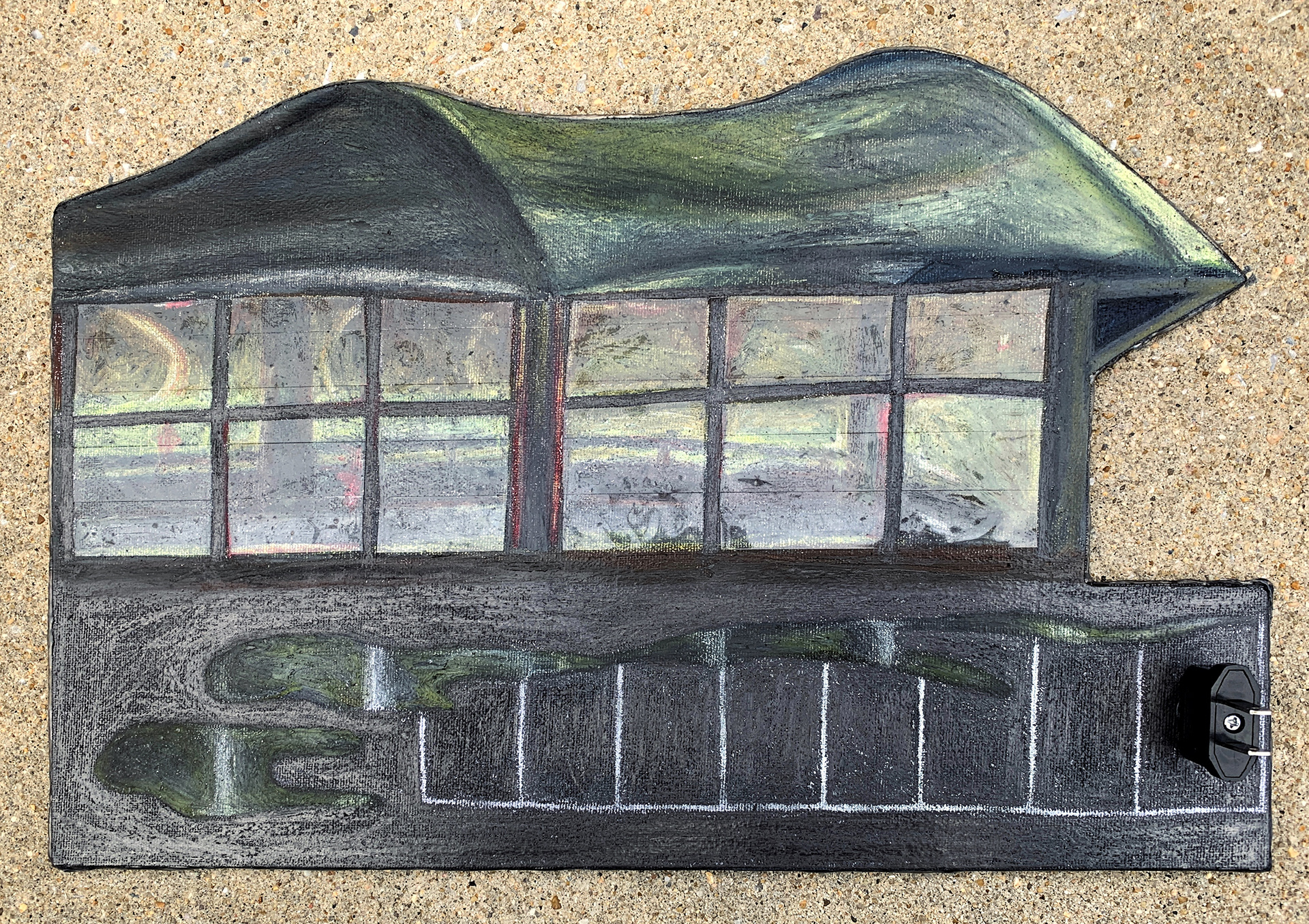 This is Everywhere
A series about the space between point A and point B, the places that disappear once you reach your destination and the things there that leave small, damp imprints in your memory—they eventually disappear too.

Combining HTML and digital collage,
Bliss
explores the notion of narrative as compression. Simulating a real-life room tour,
Bliss
highlights the relationship between the map and the tour. It poses the tour as the immediate, lived experience and the map as its simplified narrative. The relationship between the tour (the ephemeral yet overwhelming specific) and the map (the lasting and digestible abstract) is one that represents any experience and its mental record. Using multiple variations of Charles O'Rear's 1996 photograph as interior decor,
Bliss
plays with the limitations of space by creating an illusion of physicality in the virtual realm.
Skin
is a visual poem that explores the detached mode of living engendered by constant migration.
Tina Guo (b. 2001) is a queer Chinese artist based in Toronto, Canada, and Baltimore, USA. They are currently a BFA candidate for Interdisciplinary Sculpture at the
Maryland Institute College of Art
. Positing the body and the surrounding world as interchanging vessels, their work centers around locations where any explanation is useless but sensations remain. Their studio practice combines drawing and painting, wood, metal, video, coding, and creative writing.
Guo has been included in various group exhibitions at MICA and has received the Honourable Mention Award in the Juried Undergraduate Exhibition. Their work has been twice published in
Young Voices Magazine
by Toronto Public Library. This year, Guo is a part of WaveArtCollective in Scarborough, Canada.