Crosses Across America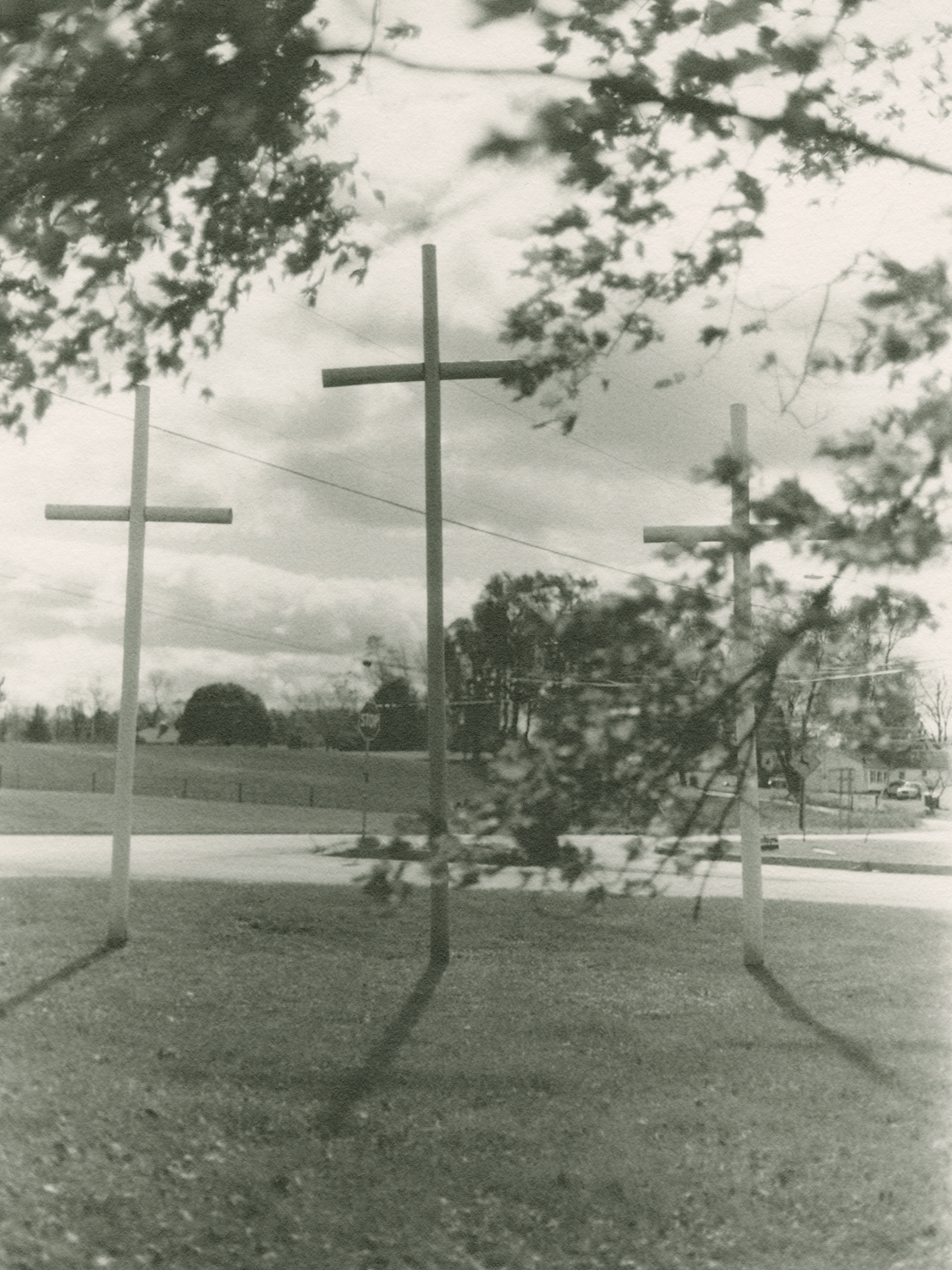 Damascus, Maryland
, 2018
Romney, West Virginia
, 2018
Middletown, Maryland
, 2018
Growing up on a farm in Western Maryland, I have memories of my grandparents driving me to elementary school and passing a cross cluster at the end of a field, right after crossing the railroad tracks. Another cluster existed behind a church a little less than three miles from my mother's house. As I grew old enough to drive, I remember finding more clusters further away from my hometown; alongside I-68 near Frostburg, and eastern towards Mt. Airy. When I moved to the city of Baltimore for college, I found myself missing the landscape of rural areas, and in fall of 2018, I began photographing these cross clusters, starting with ones located in Maryland, and then moving to the Eastern Panhandle of West Virginia, capturing ten clusters in all.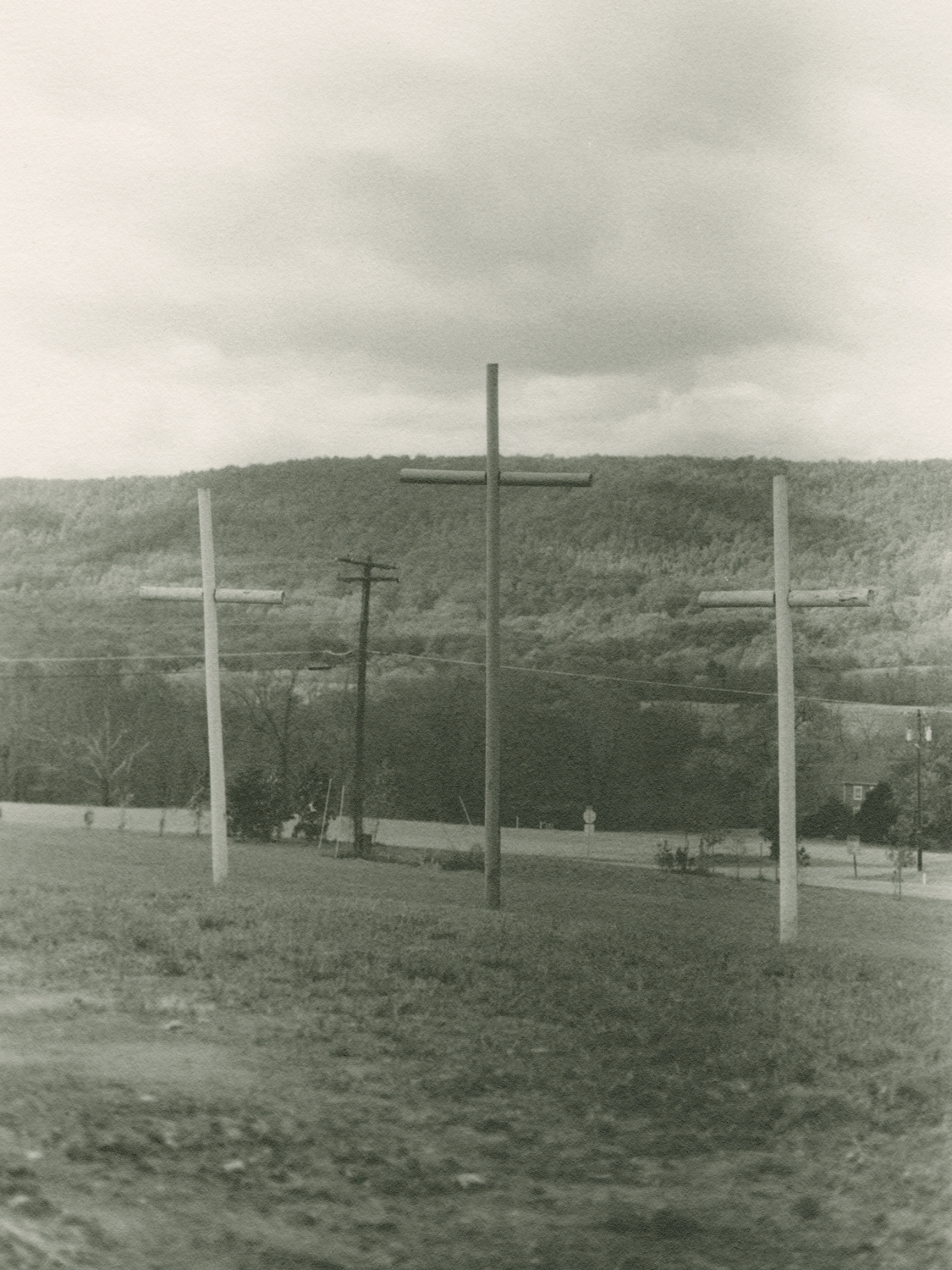 Knoxville, Maryland
, 2018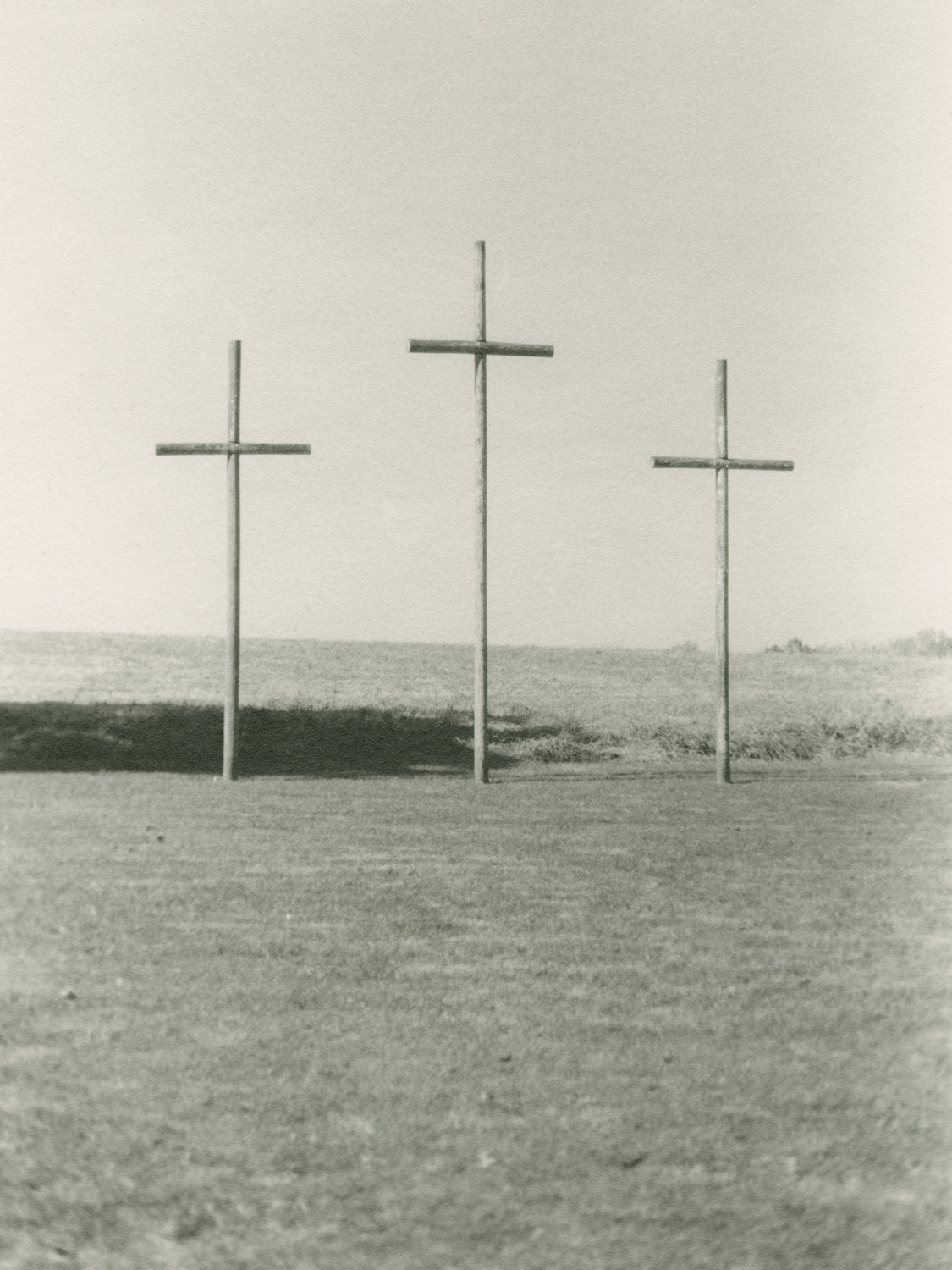 Boonsboro, Maryland
, 2018
While Coffindaffer's structures were built to remind people of the sacrifice of Jesus Christ, I believe that today, they have both positive and negative connotations. They can function to inspire viewers due to the passion and consistency of one man to complete such an extensive task. However, while some may view them in the landscape as beautiful, there is undeniable violent imagery associated historically with wooden crosses in an empty field.

Joppa, Maryland
, 2018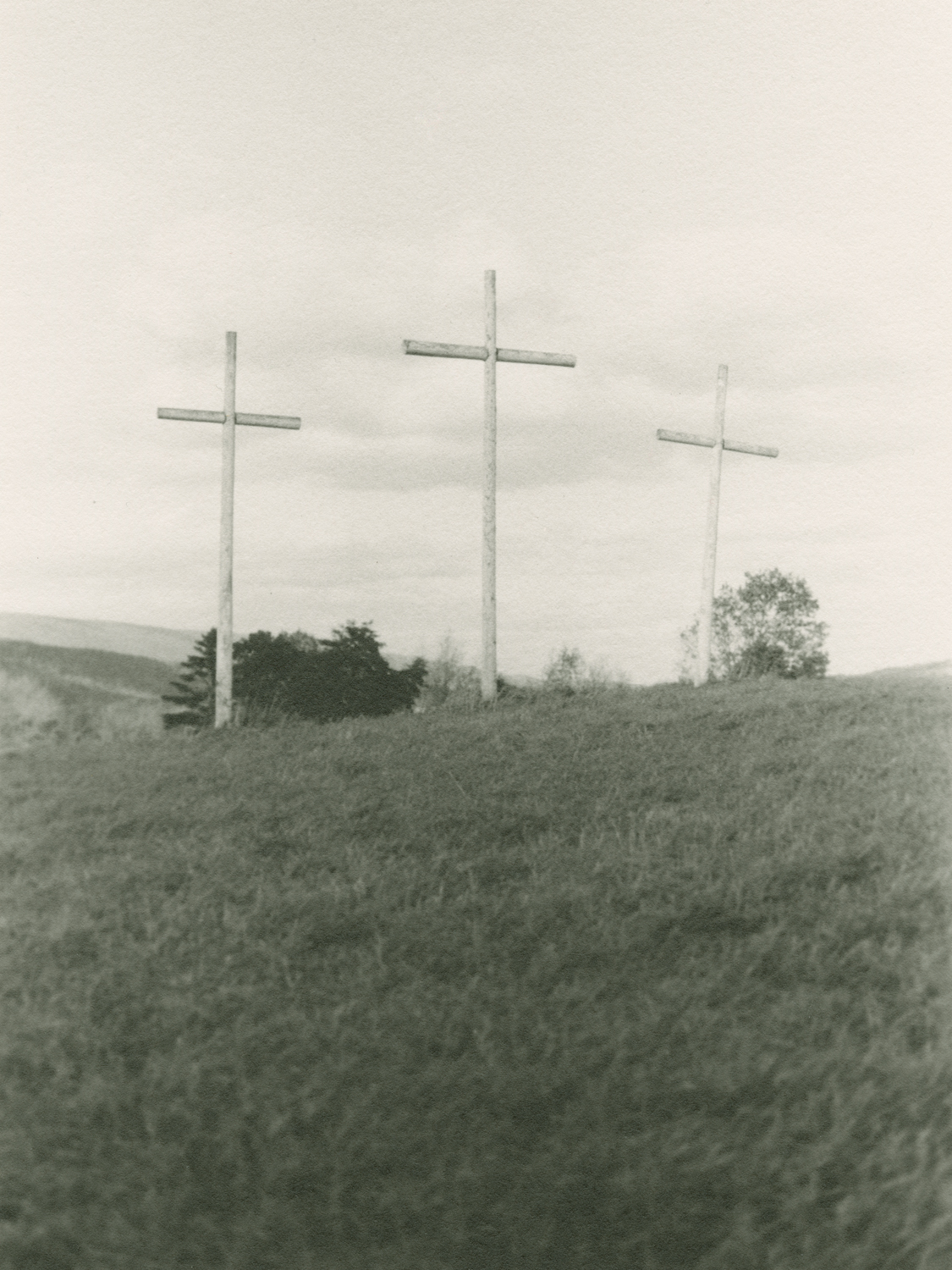 Berkeley Springs, West Virginia
, 2018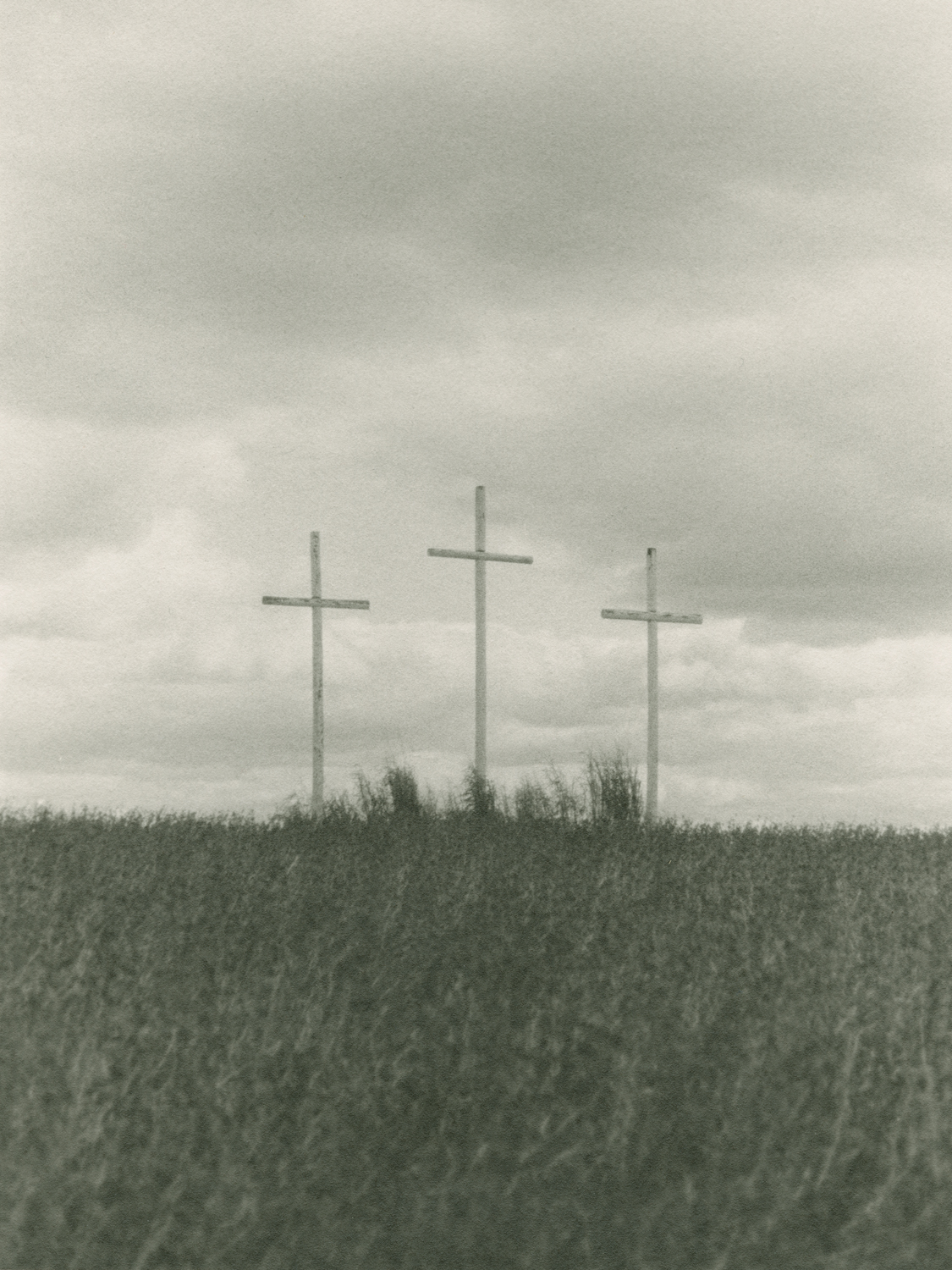 Shenandoah Junction, West Virginia
, 2018
I strongly feel that exposing this history photographically is important to capture crosses that may soon be removed or in disrepair, and to have a recent, up to date archival system of the structures for this generation and the next. Furthermore, I also believe these structures are more political than they first lead on, and I aim to examine how viewers in the present year react to the imagery versus those in the 1980s.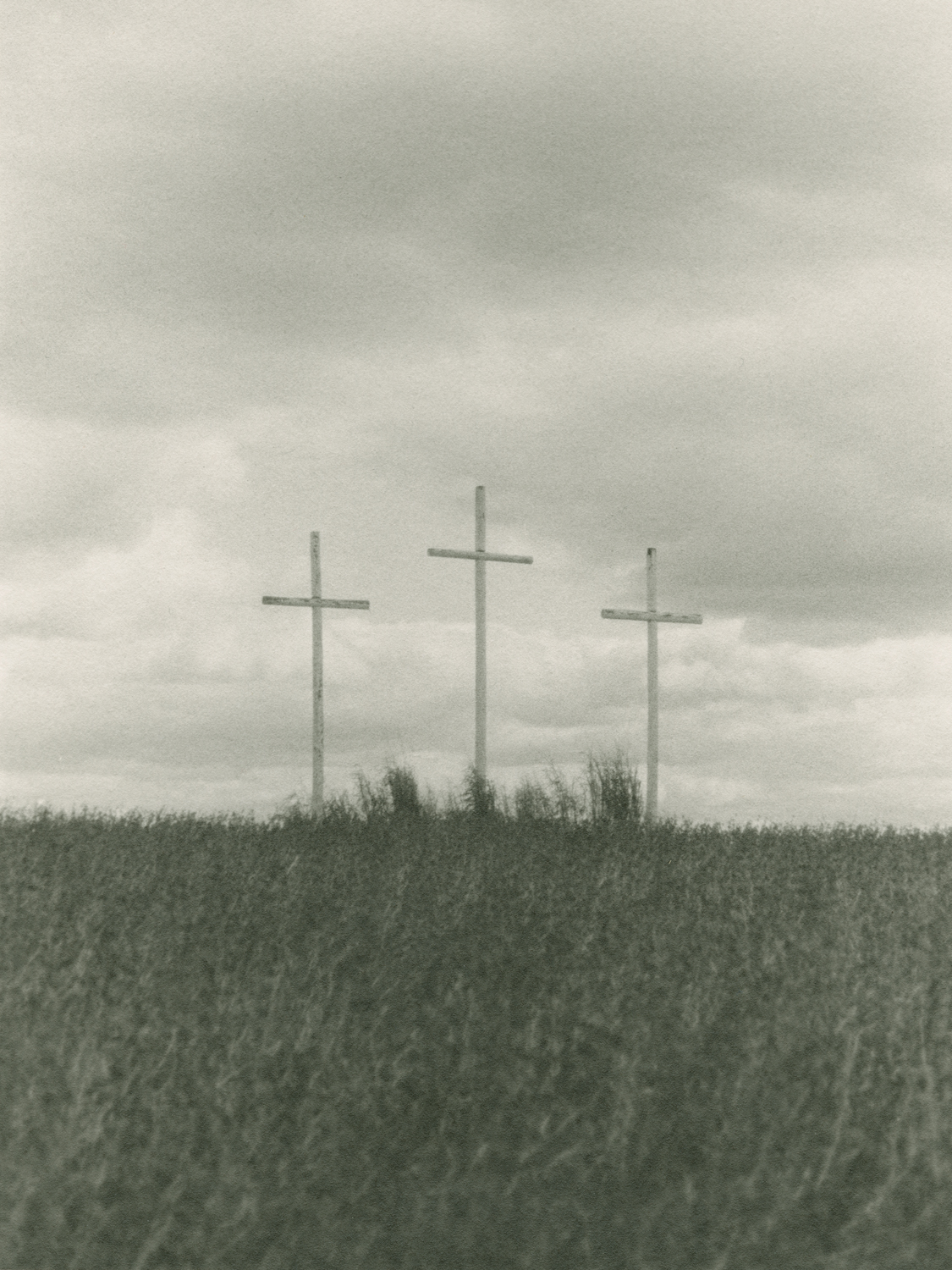 Parkton, Maryland
, 2018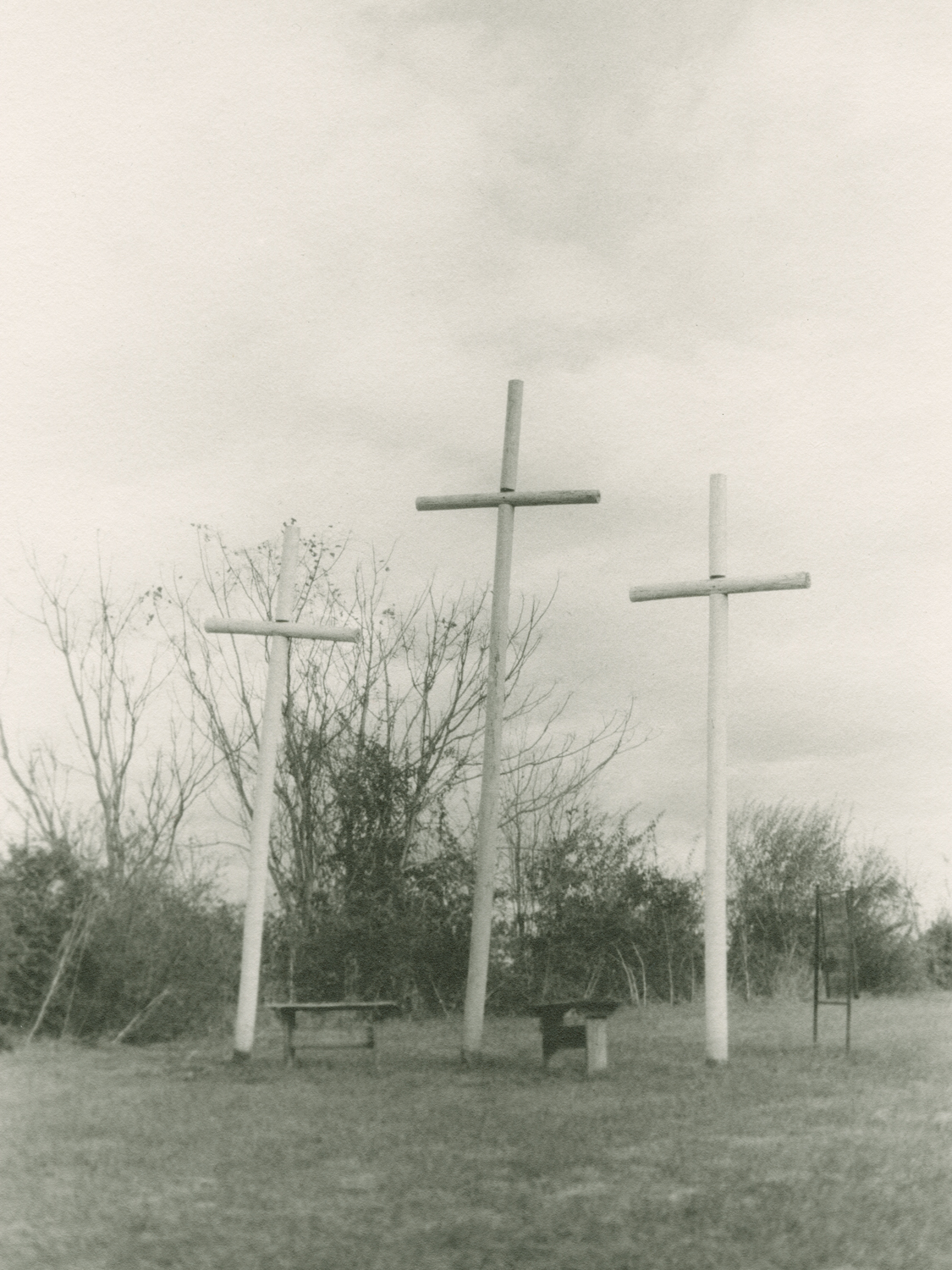 Jefferson, Maryland
, 2018
Sarah Eckstine is a Western Maryland photographer who received her BFA in photography from
The Maryland Institute College of Art
in 2020.
Sarah's recent work is focused on her nearly decade long struggle with chronic illness and chronic pain. She has interstitial cystitis, a chronic bladder disease, and was recently diagnosed with multiple sexual dysfunctions after years of being misdiagnosed and not having her pain believed by doctors. In addition to writing, her photographic work of the subject aims to show an unromanticized version of sex and sexuality, and how she struggles to view herself as a sexual and intimate woman.
Other themes in Sarah's work focus heavily on her home and the surrounding landscape. She frequently takes photos on her family farm and in the surrounding areas of Washington County and is working on a traveling project, Crosses Across America.
Her work has been published in Photographer's Forum and Pastiche Magazine, and she has been featured in the Midwest Center for Photography's exhibit "Earth Elements" in Wichita, Kansas, NYC4PA exhibition "Rural Impressions" in New York City, Blank Wall Gallery's exhibition 'Black & White" in Athens, Greece as well as many shows on MICA's campus, including a two-person collaborative show 'Knock Me Down,' MICA's Juried Undergraduate Show 2017 and 2018, and the 2020 Commencement Exhibition.