Lucid Modules
Embroidered Grids
, 2019
"Examining the compositions of modules within architecture and industrial landscapes, my work studies the repetition and process of these structures through a form of reconstruction with fiber materials."

Woven Grids
, 2020
Woven Grids, 2020

As a part of my research for Thesis, these pieces are the products of documenting and deconstructing architectural elements that are then softened and embellished to mimic and accentuate their features.
5:2:2 Cinder block Configurations
, 2020
Soft Cinder Block
, 2021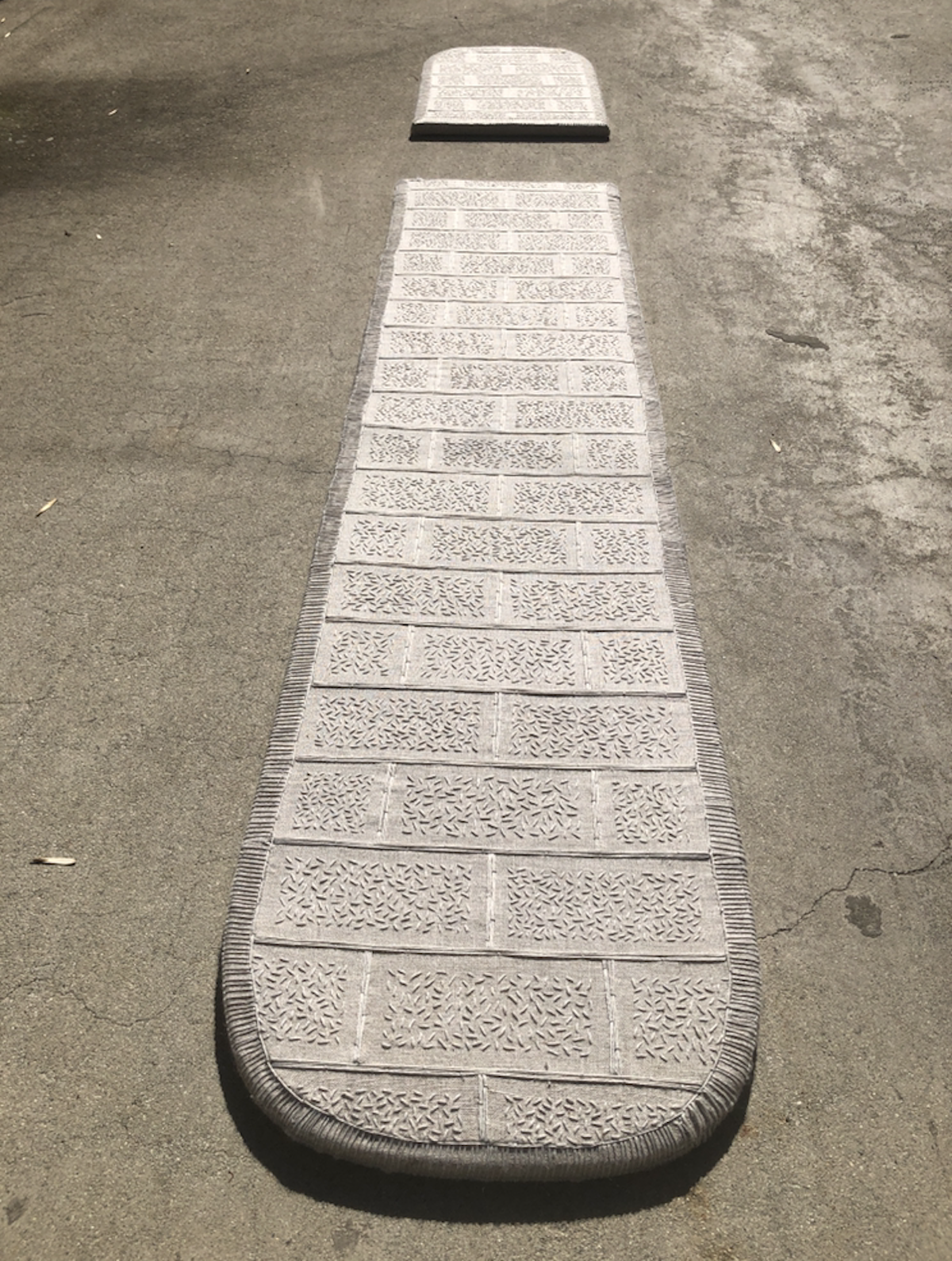 Traffic Island
, 2021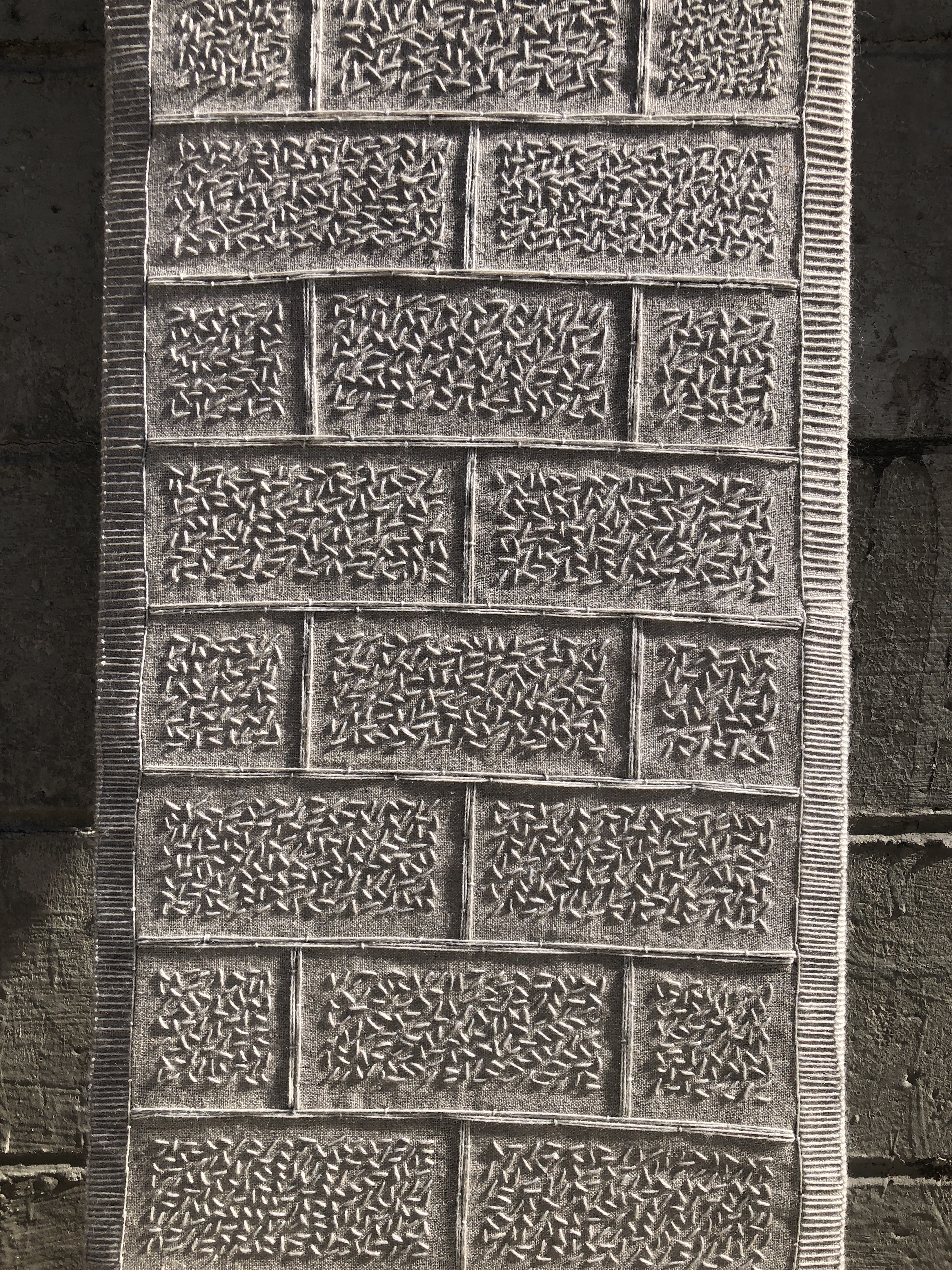 Traffic Island
, 2021
Traffic Island, 2021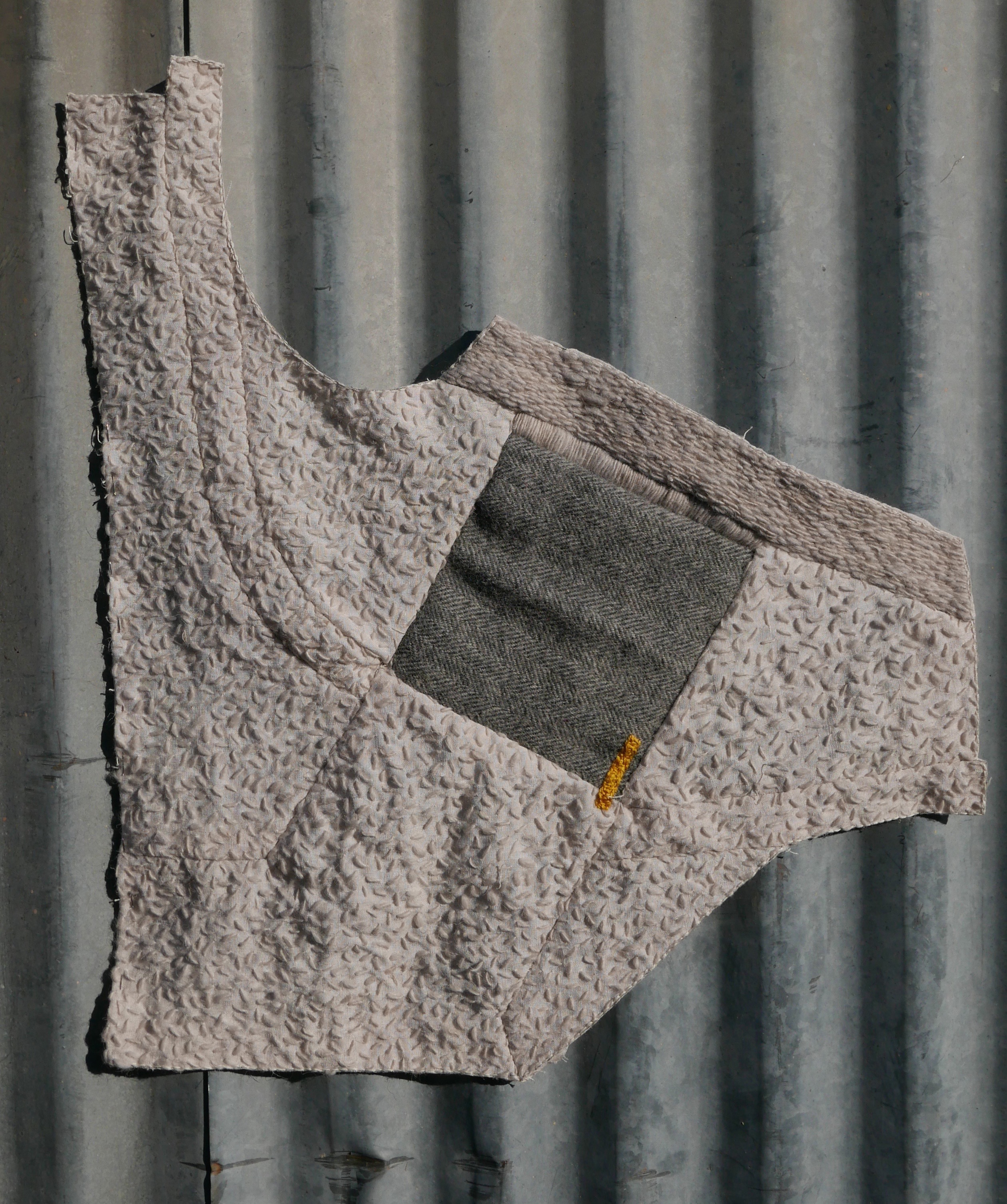 Lima Ave./ Highland Ave.
, 2020
Miniature Wall Fragment
, 2019
Lily Wilkins was born and raised in Los Angeles, California. She is a candidate for a BFA in Fiber with a Minor in Art History from the
Maryland Institute College of Art
. Having always been surrounded by a large variety of architecture and materials, Lily draws inspiration from the accidental compositions of built spaces and interprets them using soft materials.