Applying/Removing

Buttercup Triptych
As an artist who grew up in rural Texas, my interests have always drawn me to the intersection of blue collar and artistic labor. On project sites I'd witness my step-father push around material quickly and almost mechanically, whilst in the studio I could spend an hour on a square inch of canvas. The environments on sites that were filled with machismo versus spaces which exercised art jargon offered little reference for what it would look like to belong to both worlds. In my practice, building materials that are regularly applied instinctively are thought of and applied like paint. Fine art making processes such as modeling and glazing are in conversation with instinctual acts of labor tying back to the medium's main applications.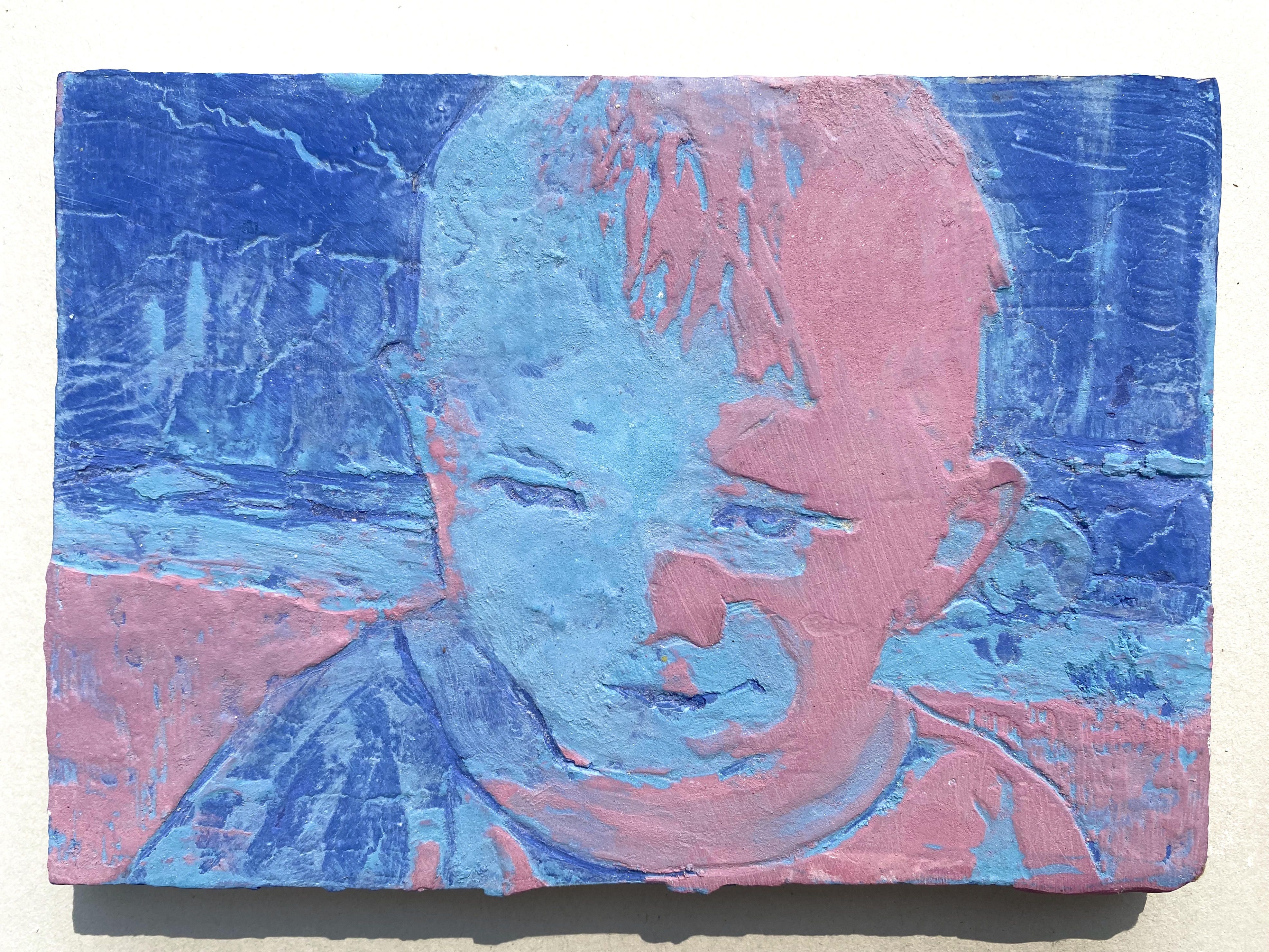 Buttercup Triptych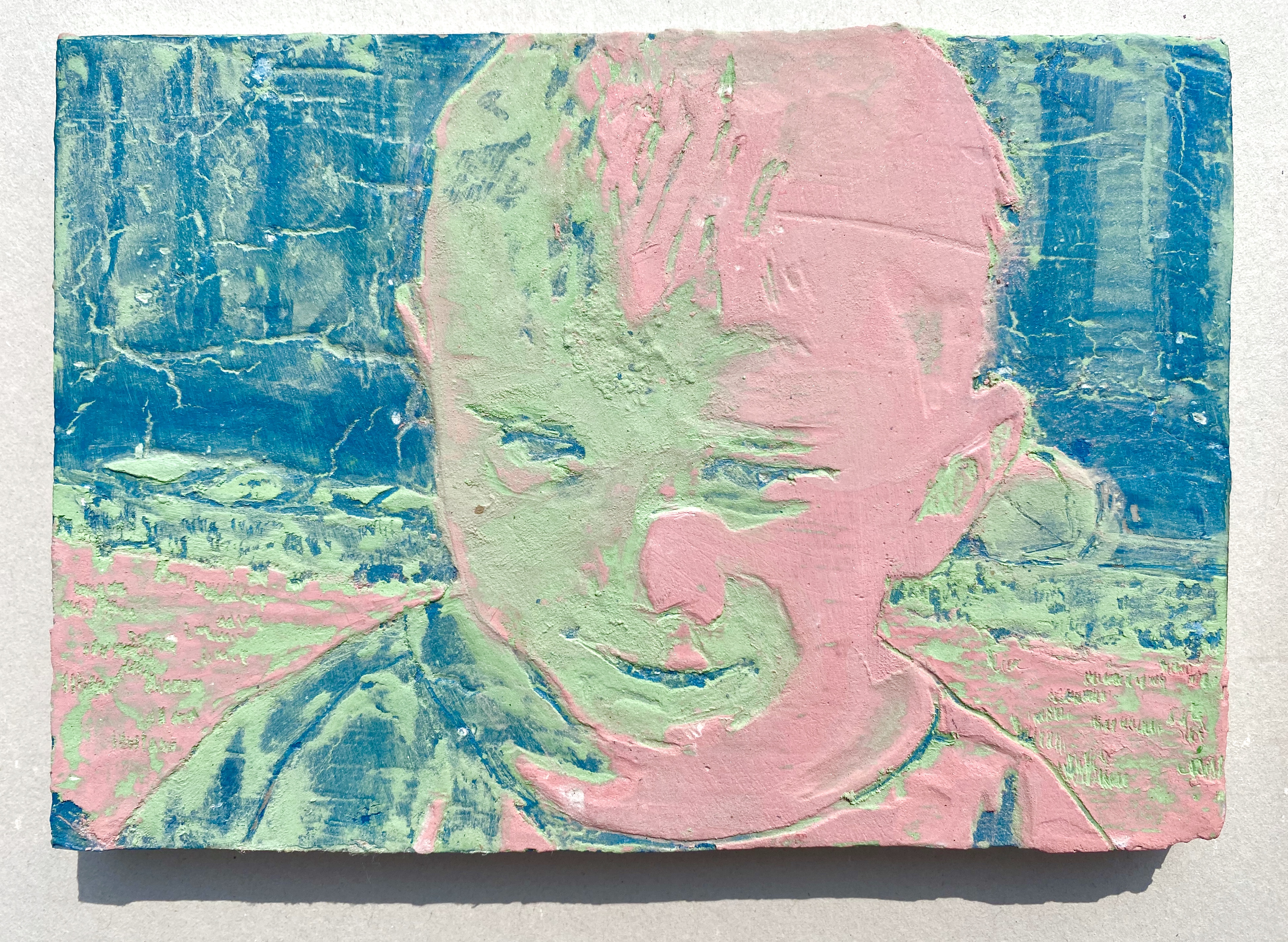 Buttercup Triptych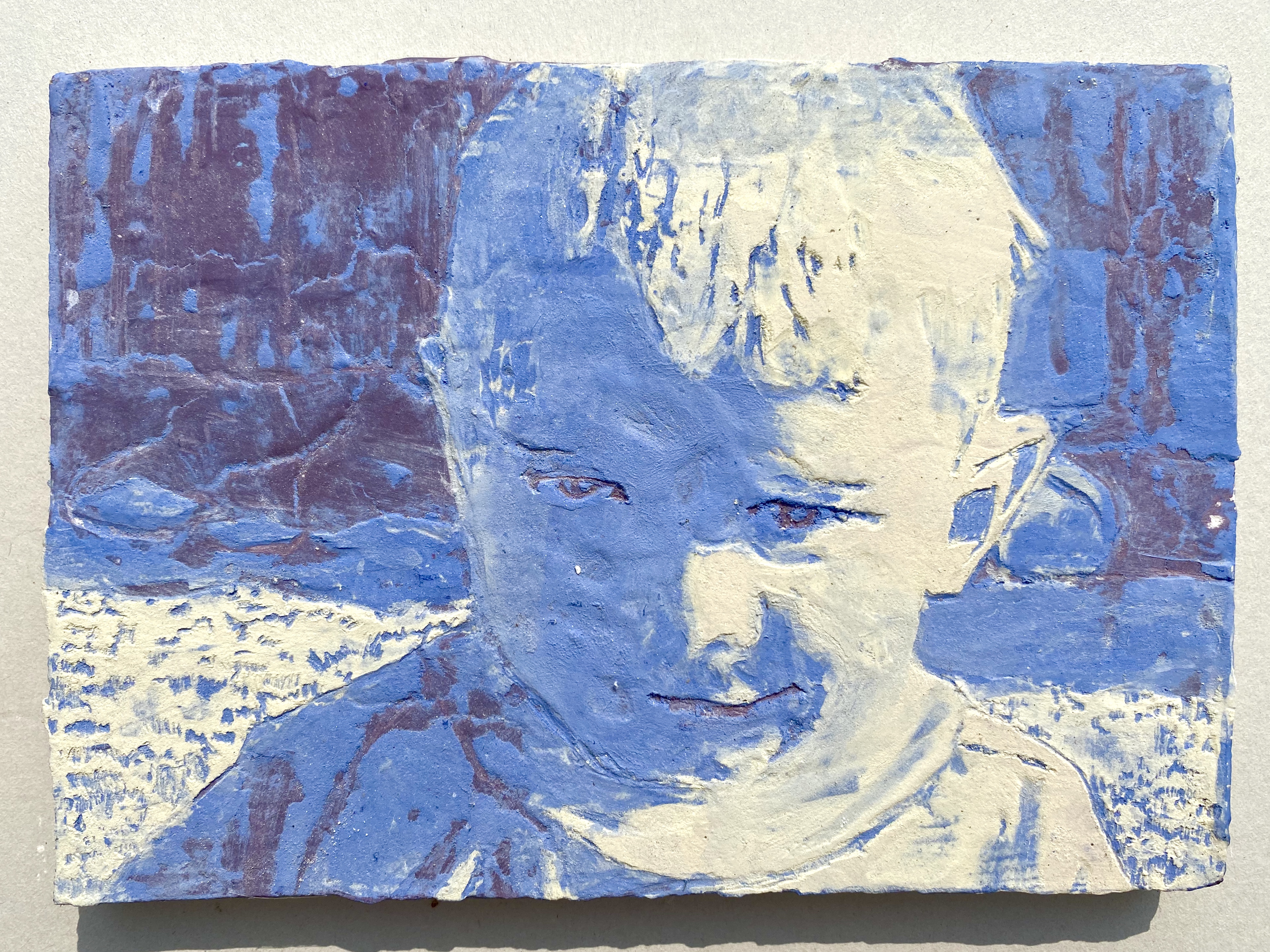 Buttercup Triptych
Working with materials that have become economic first and archival second, I use the figure as a vehicle for contemporary narratives. A portrait of my partner holding a baby might be carved along with a bill that prevents us from adopting. The materials I use each offer new possibilities such as the matte thick body of joint compound or the rich artificial coloring of house paint. The marrying of living subjects with non-archival material brings into question the reach of our own stories in time using the materials we live in as a point of reference.

H.B. No. 3859
H.B. No. 3859 refers to Texas legislation which permits adoption agencies to factor in sexual identity when determining if an adult is a suitable guardian or not.

Herb Triptych
Herb Triptych
Herb Triptych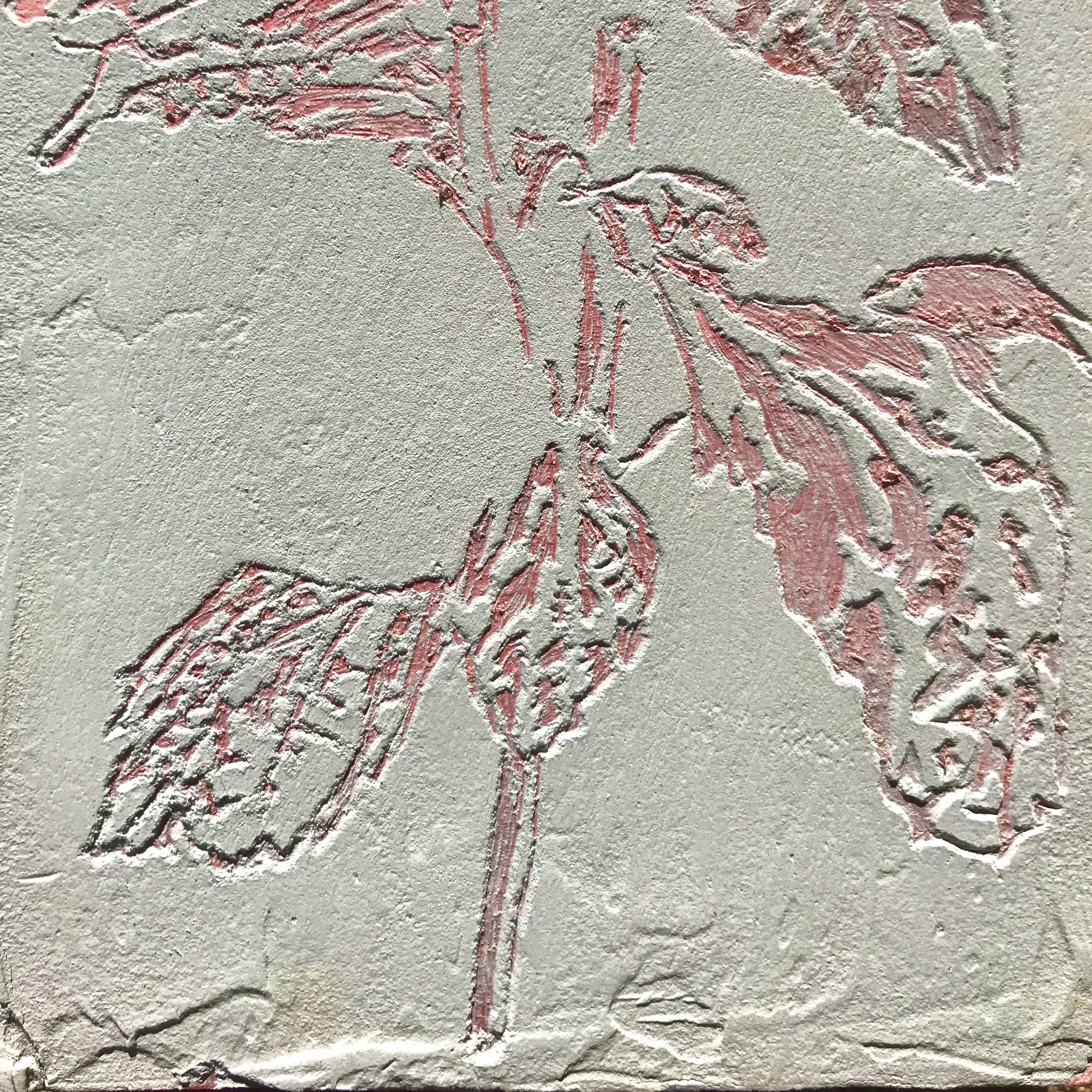 Herb Triptych
"Herbs are used as healing items in the Resident Evil game franchise, here in this contemporary moment properties of extending one's health bar or making an instant recovery means something so different in the context of our inability to maintain our own well-being.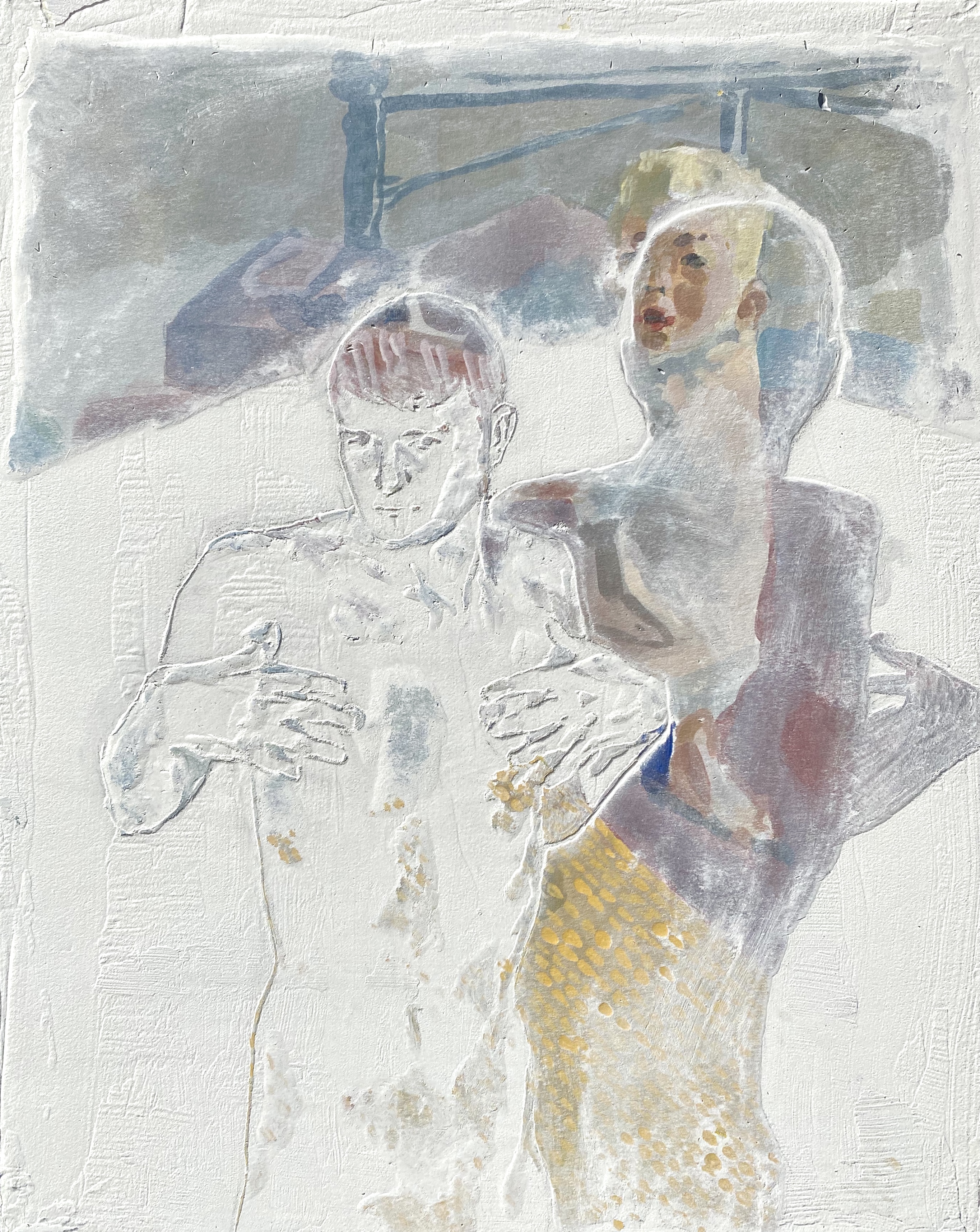 15 Years
What does your childhood self think of you now? What do you think of your childhood self? And especially, how do others prescribe a singular identity based on the two versions?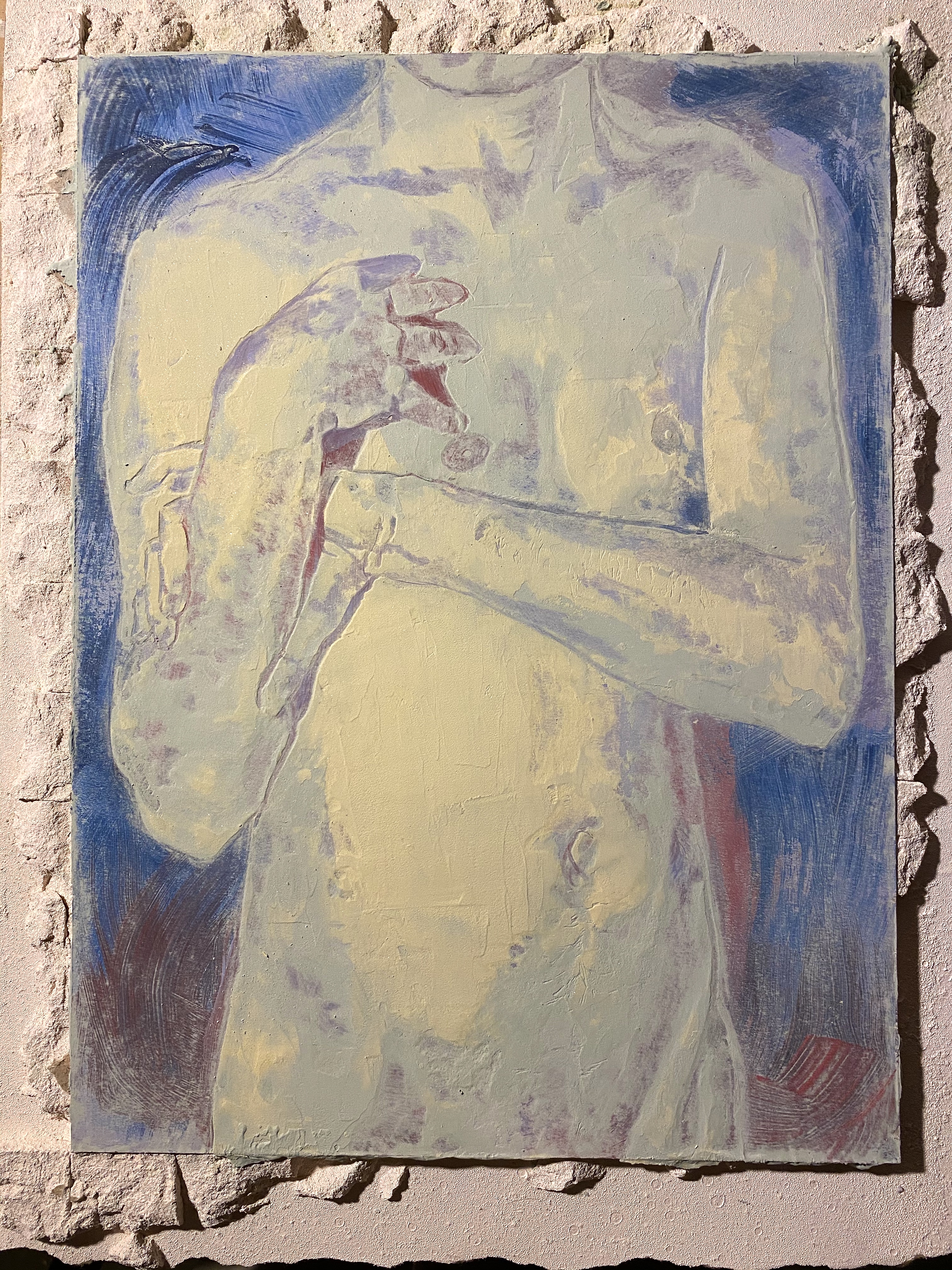 Mud/Ink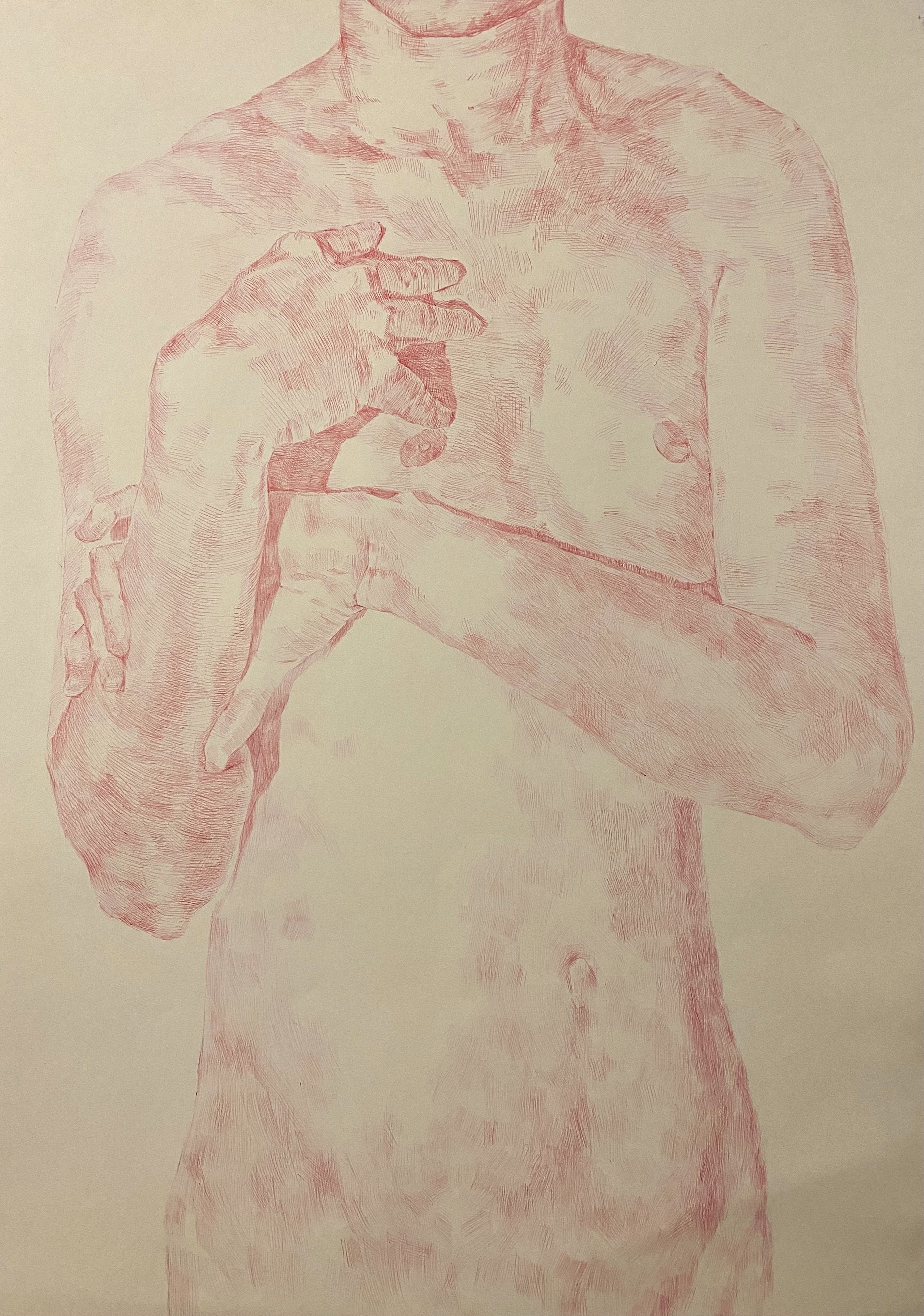 Mud/Ink

Mud is a recession into the body, like the force of touch rearranging the organs in even the slightest of ways. Ink is an accumulation outside the body, like the oil that covers the skin over the course of the day.
Study for "Mom At Rest"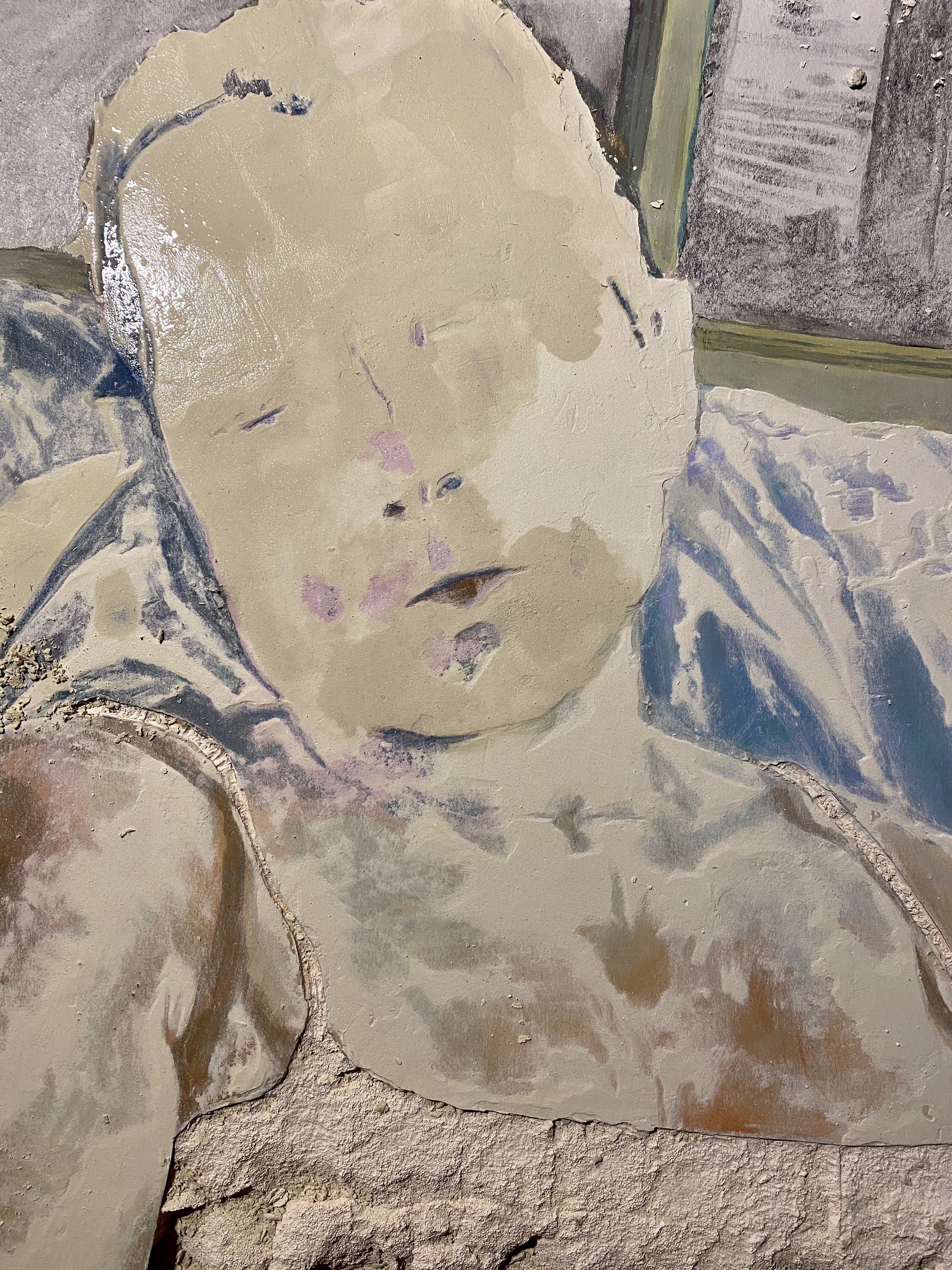 Study for "Mom At Rest"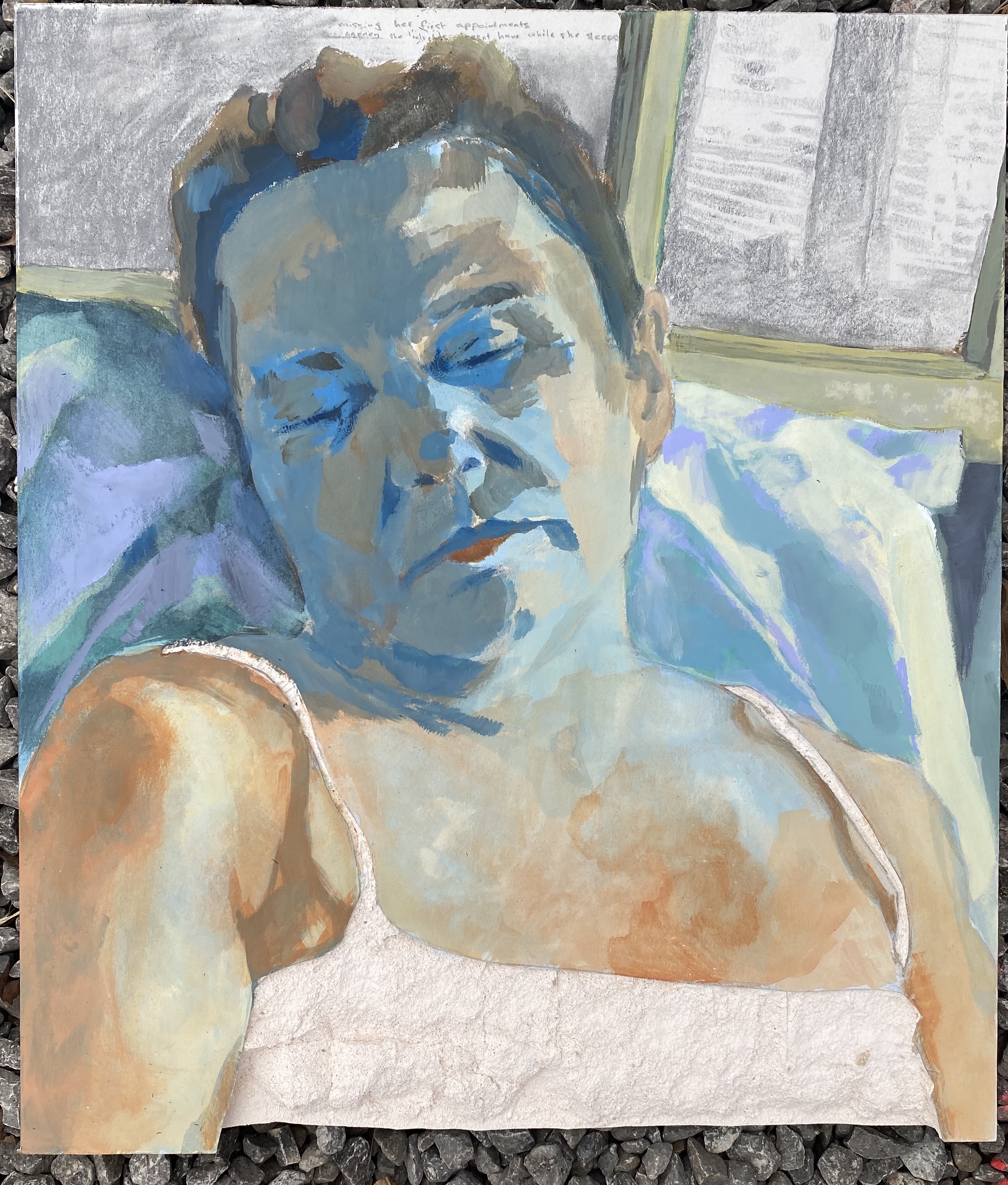 Study for "Mom At Rest"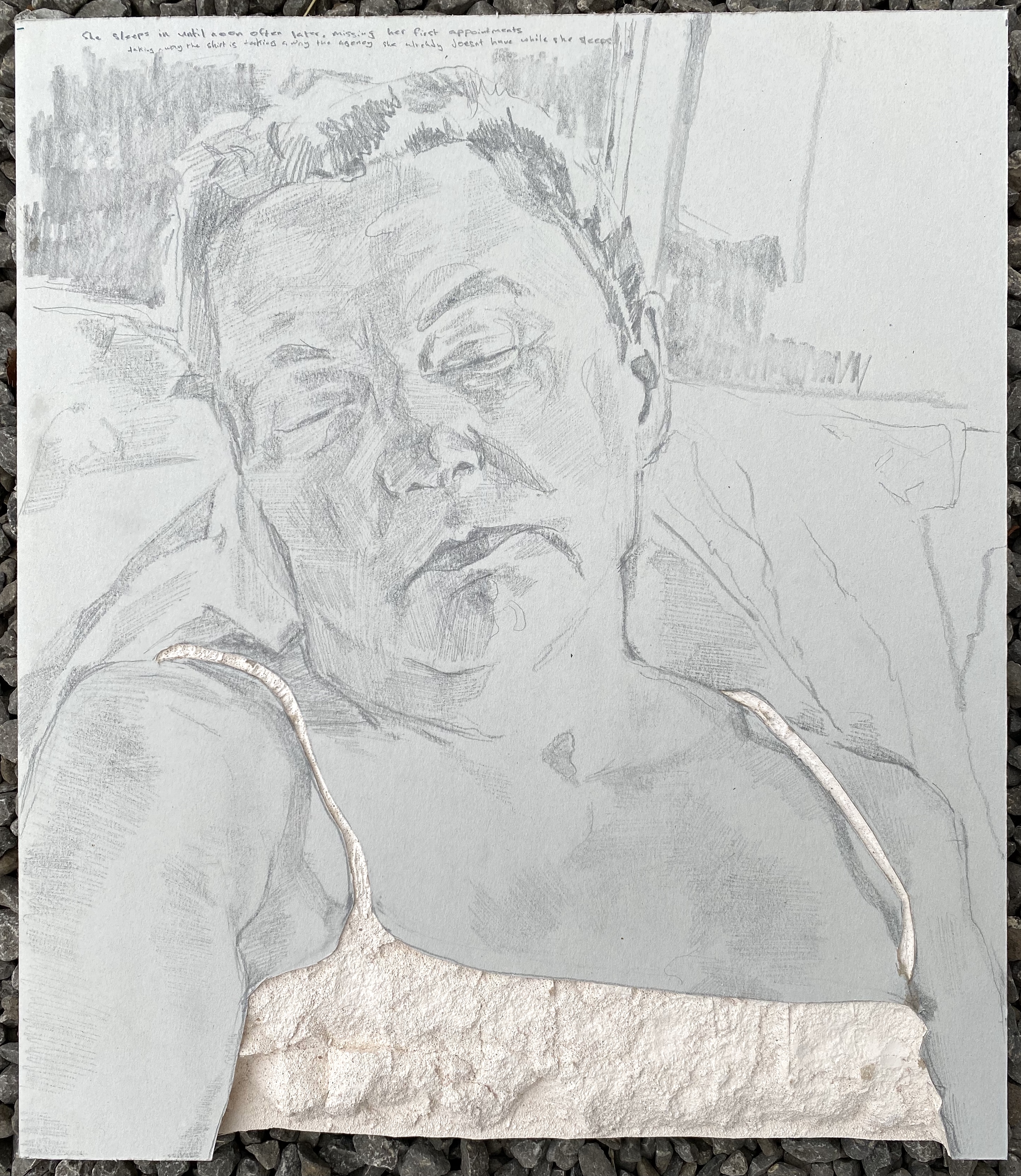 Study for "Mom At Rest"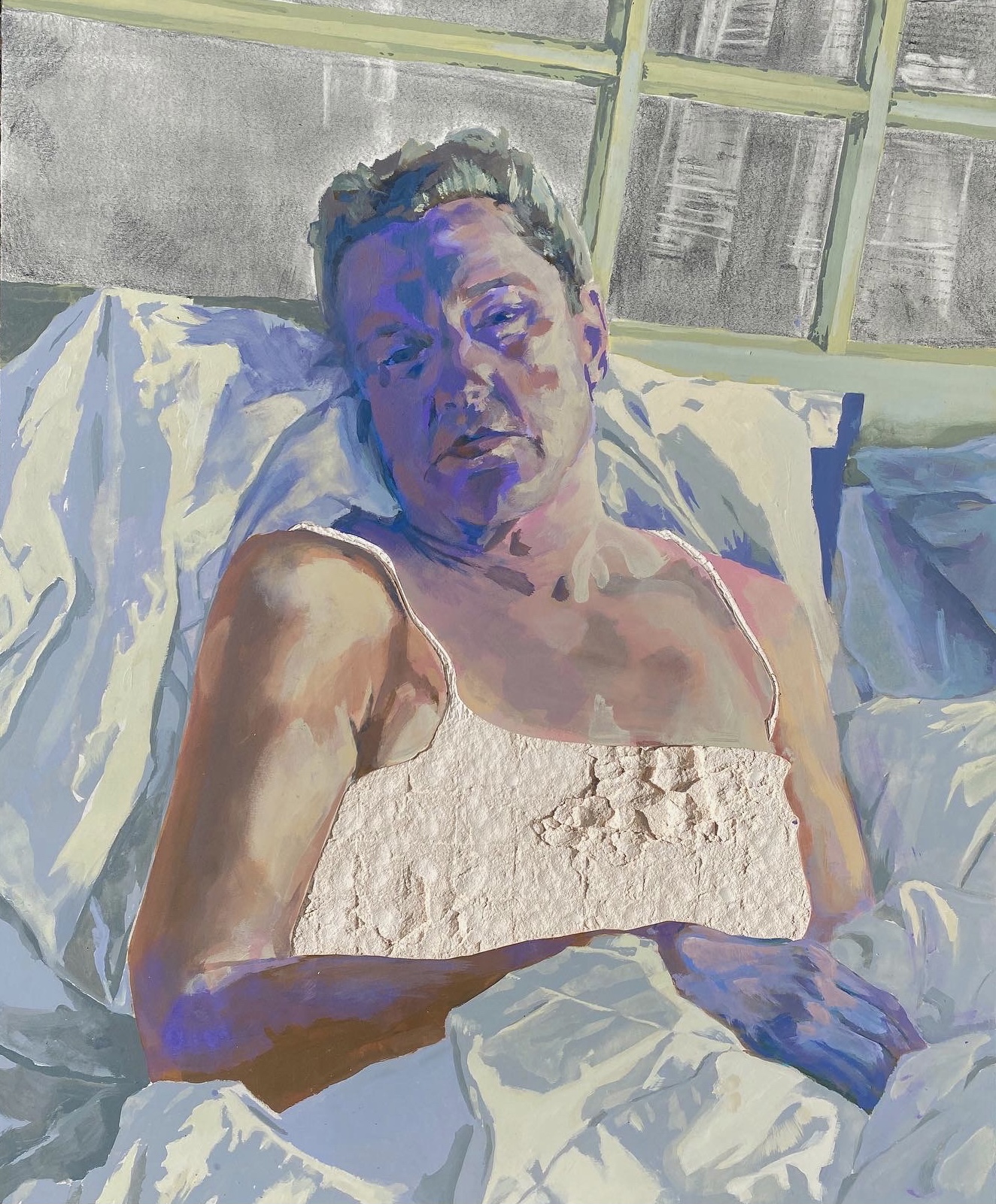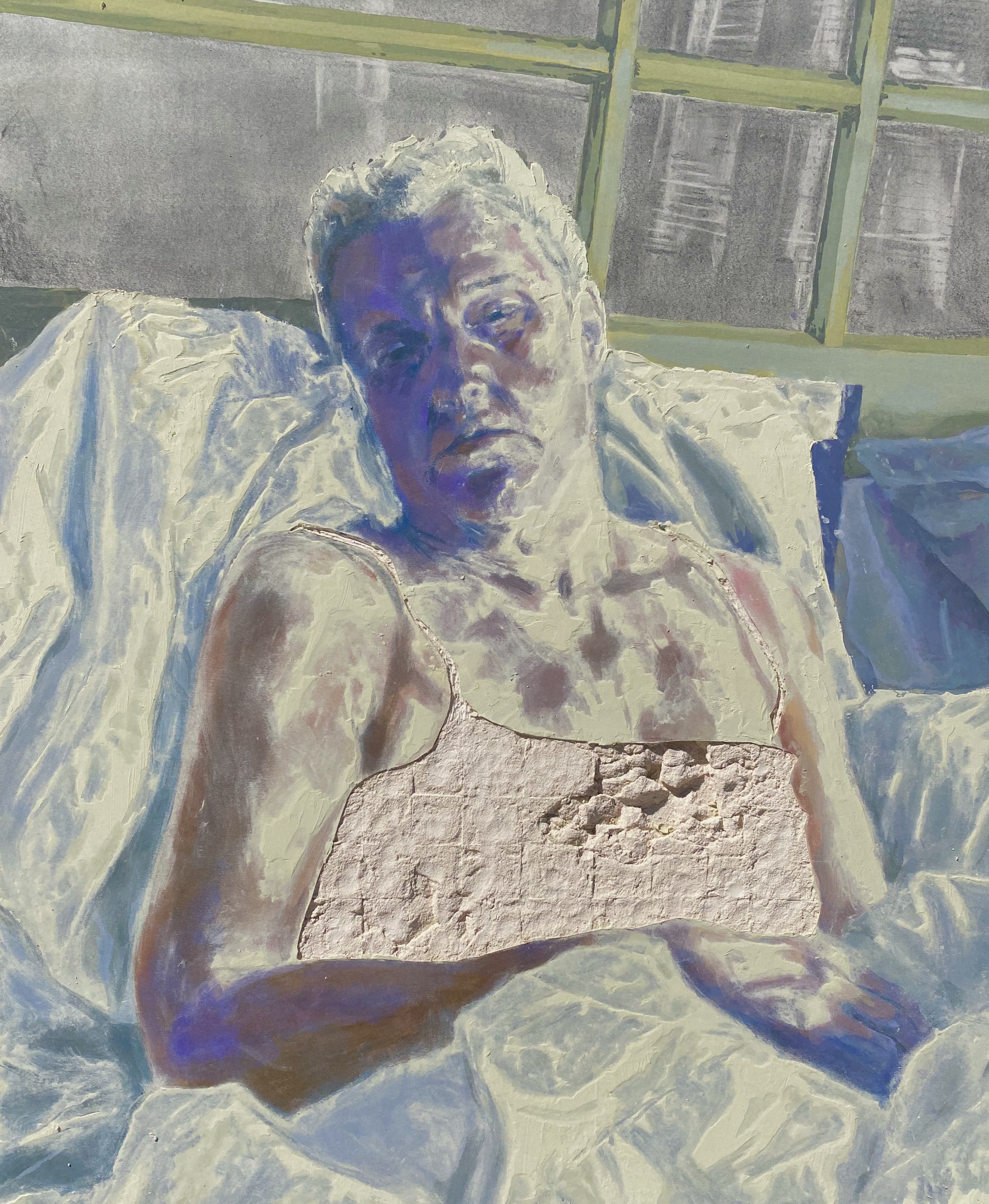 Mom at Rest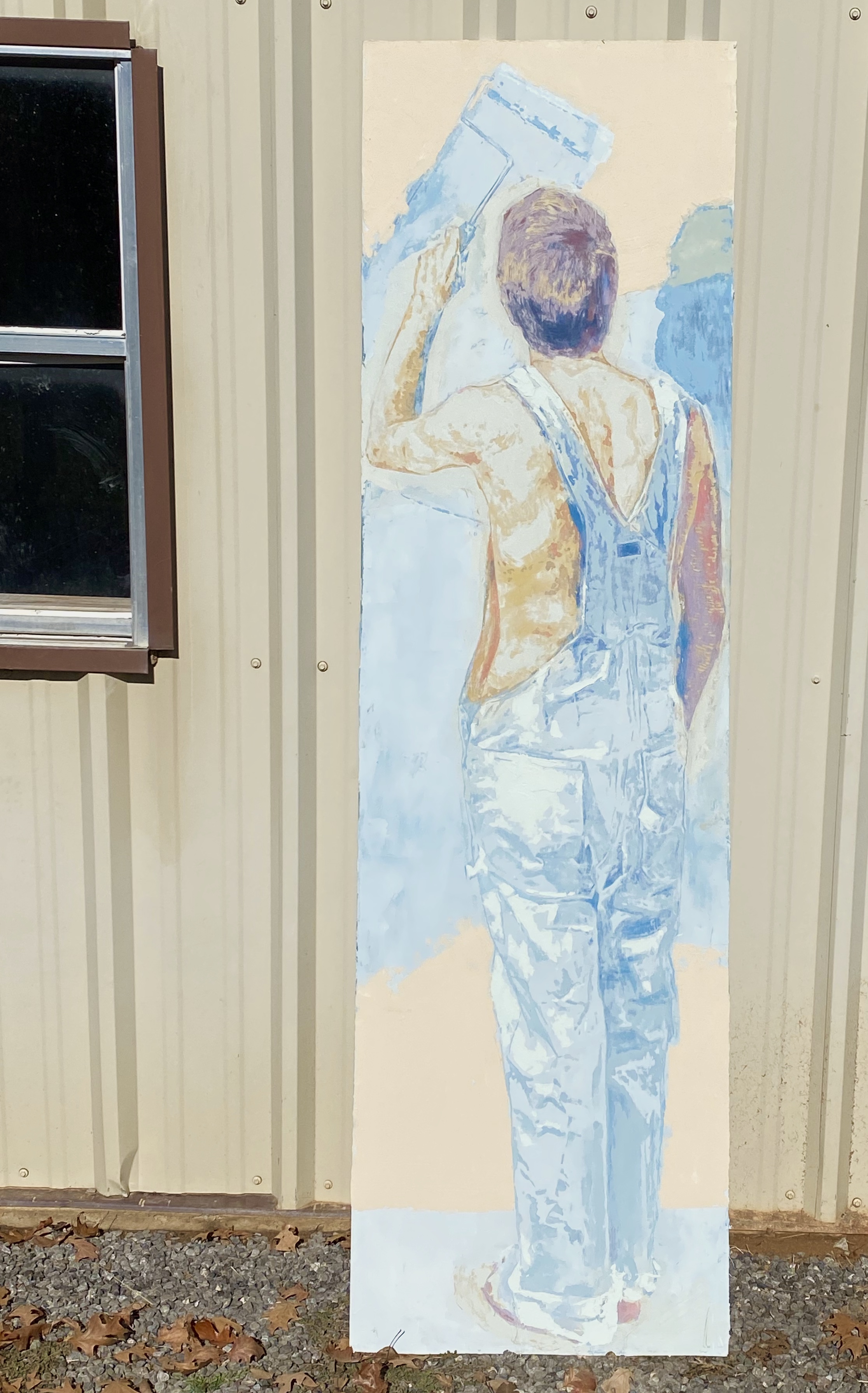 Masking in 2020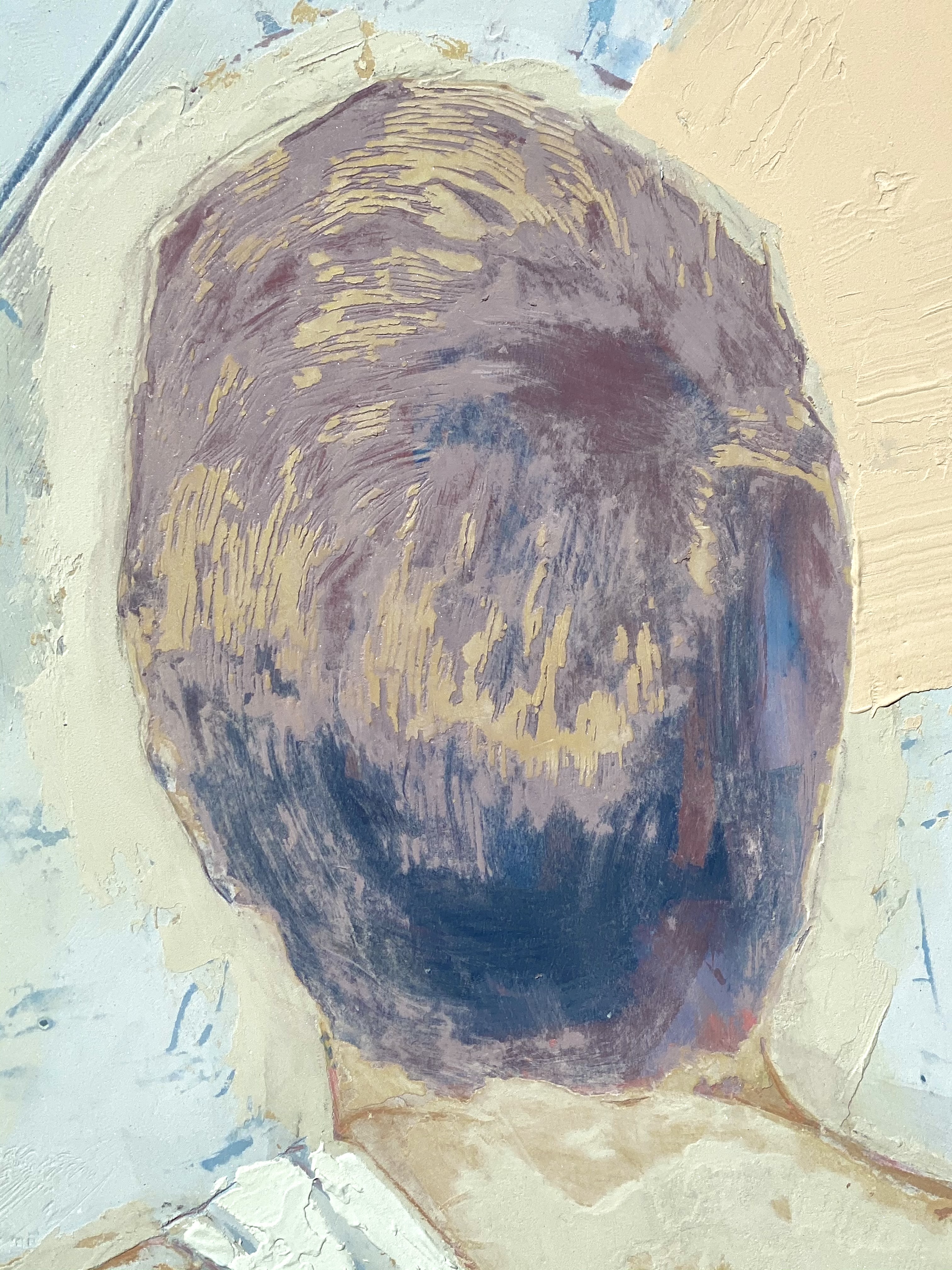 Masking in 2020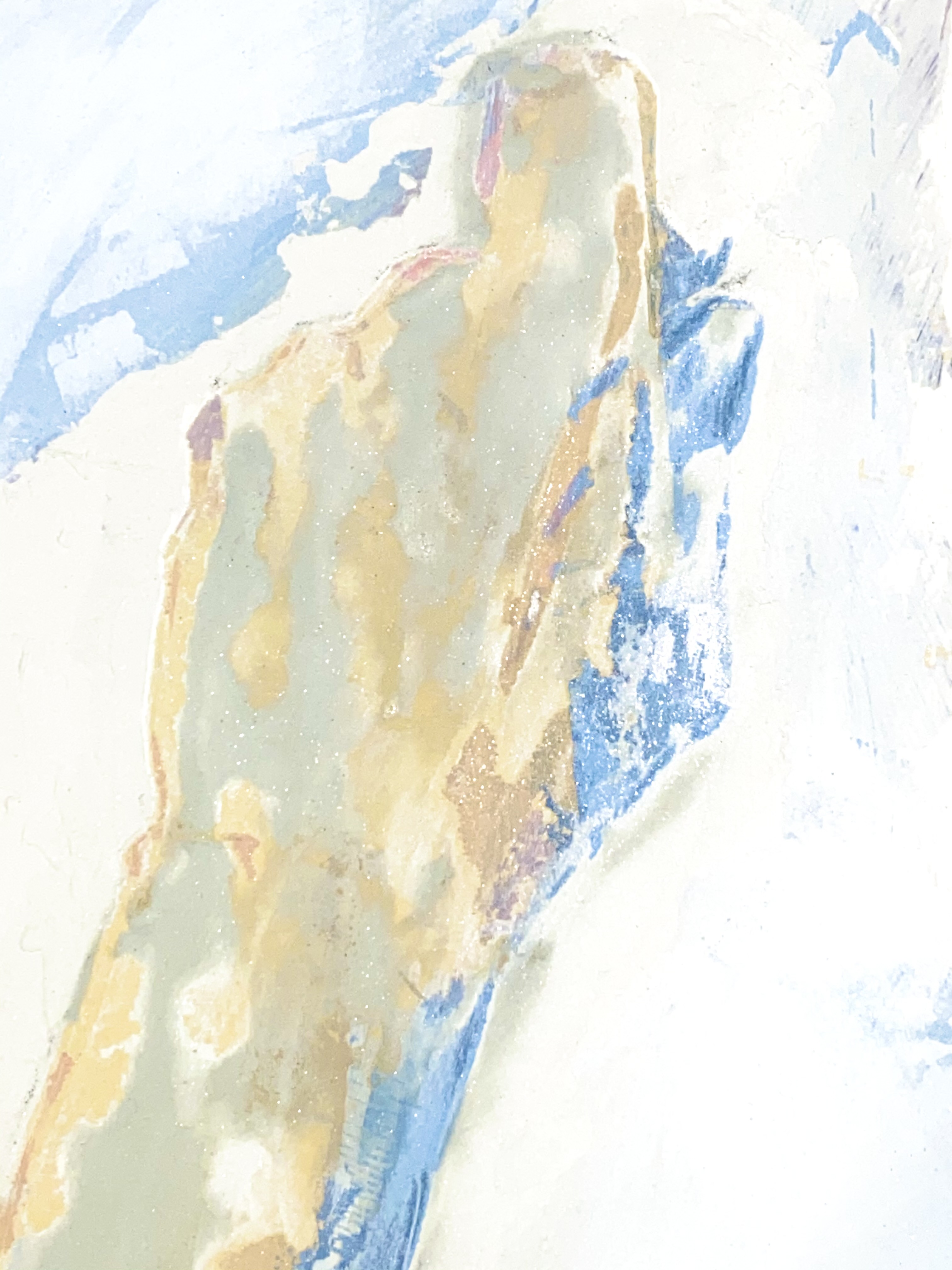 Masking in 2020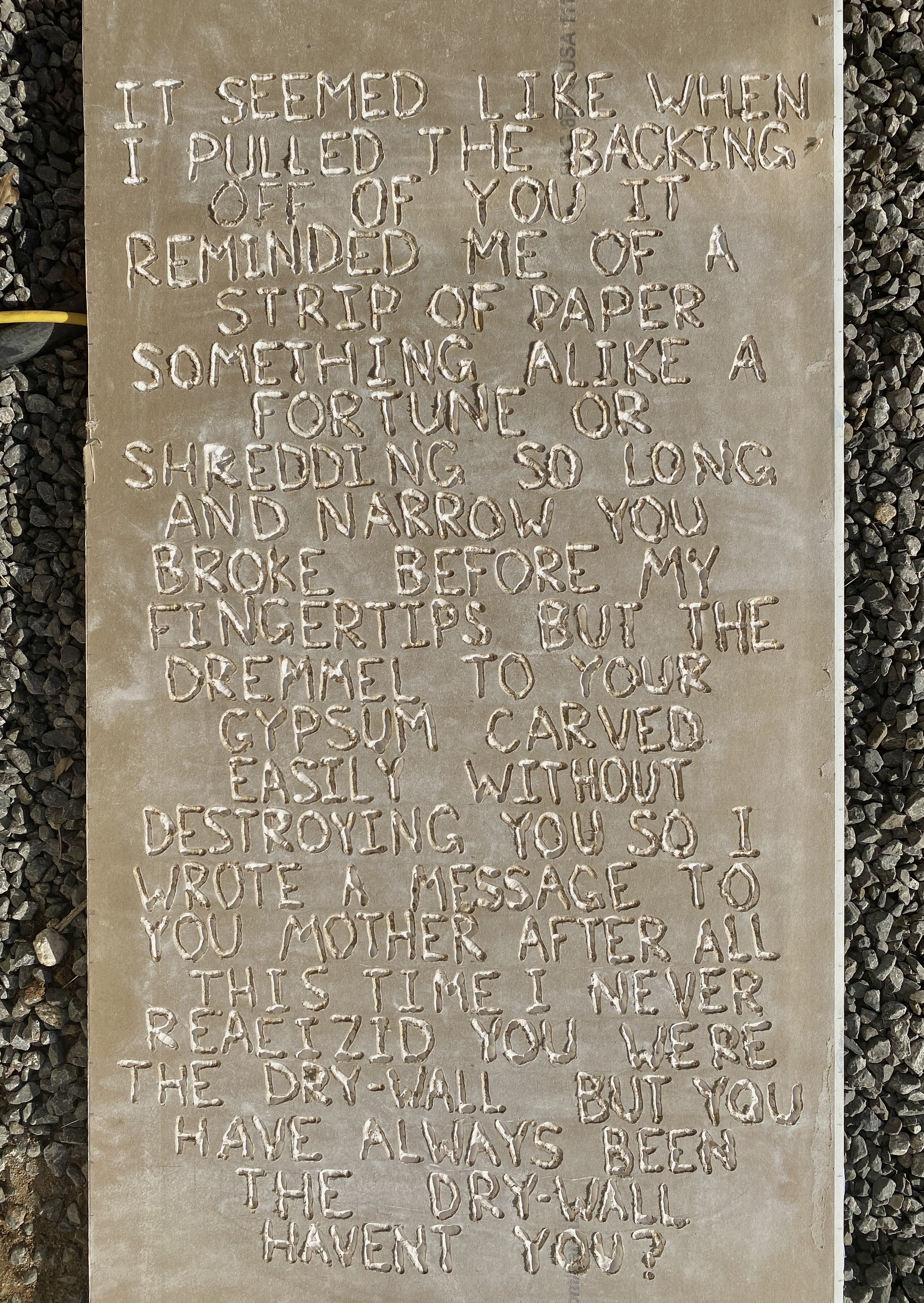 Masking in 2020 (backside)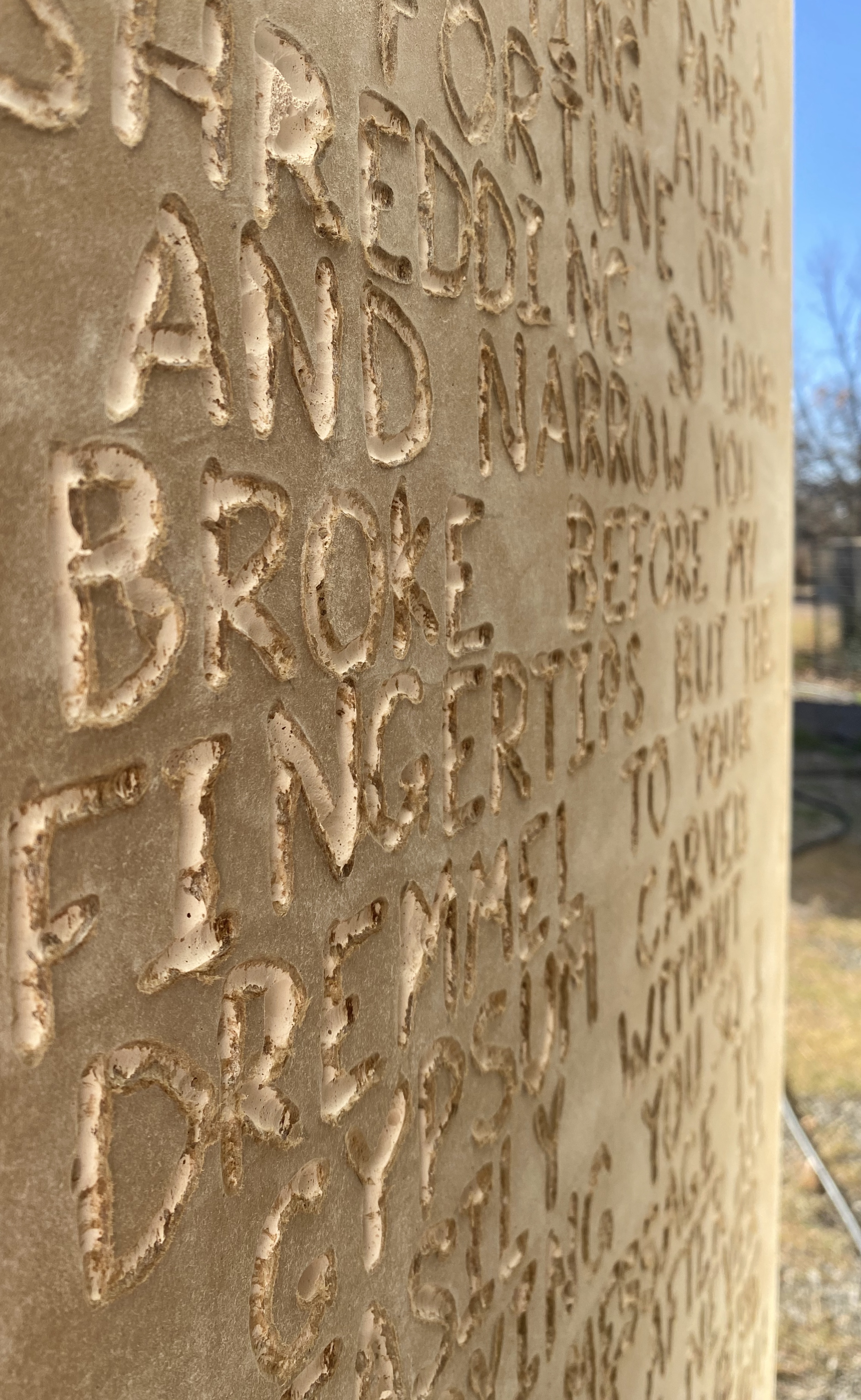 Masking in 2020 (backside)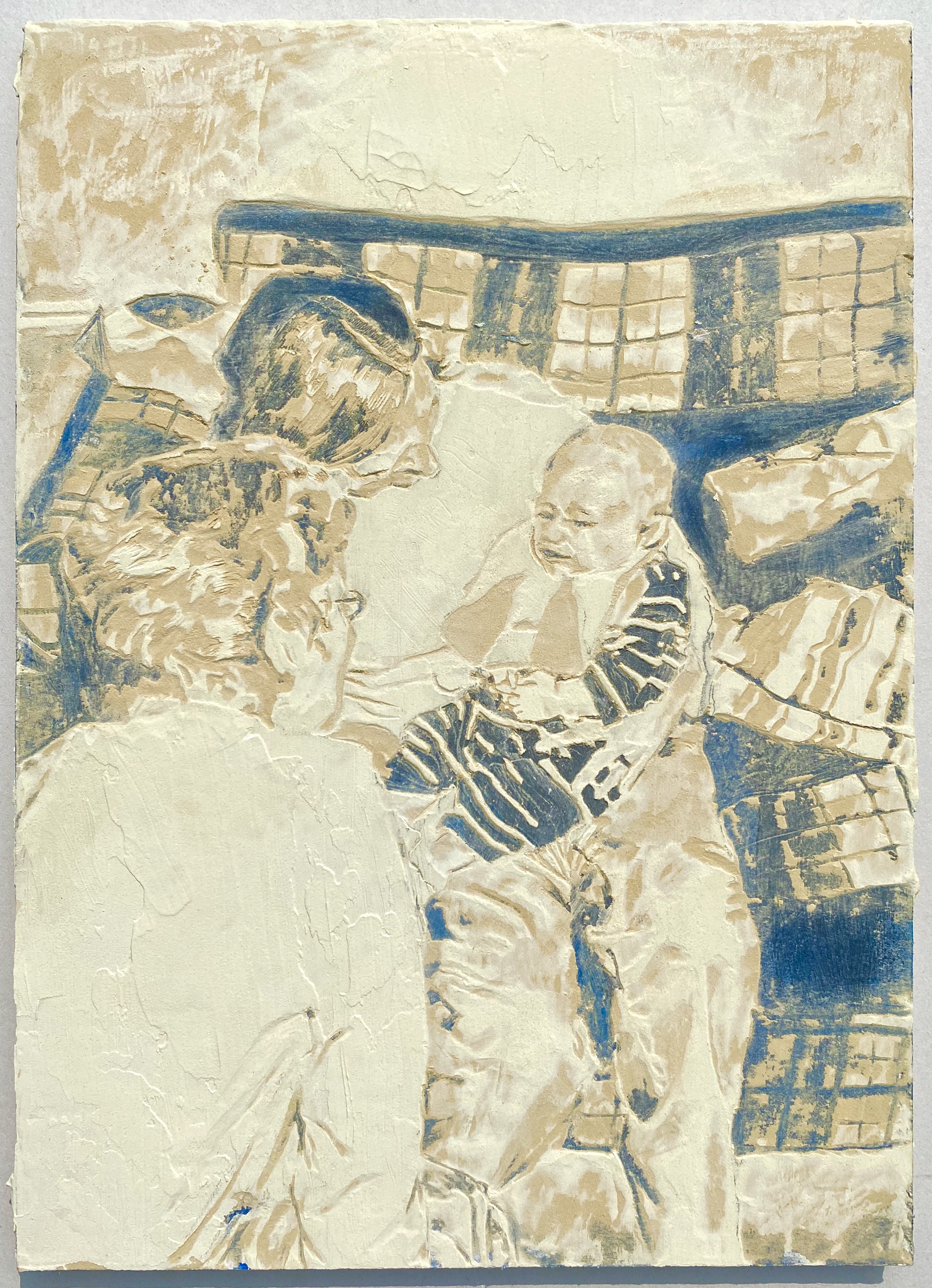 Holding the Baby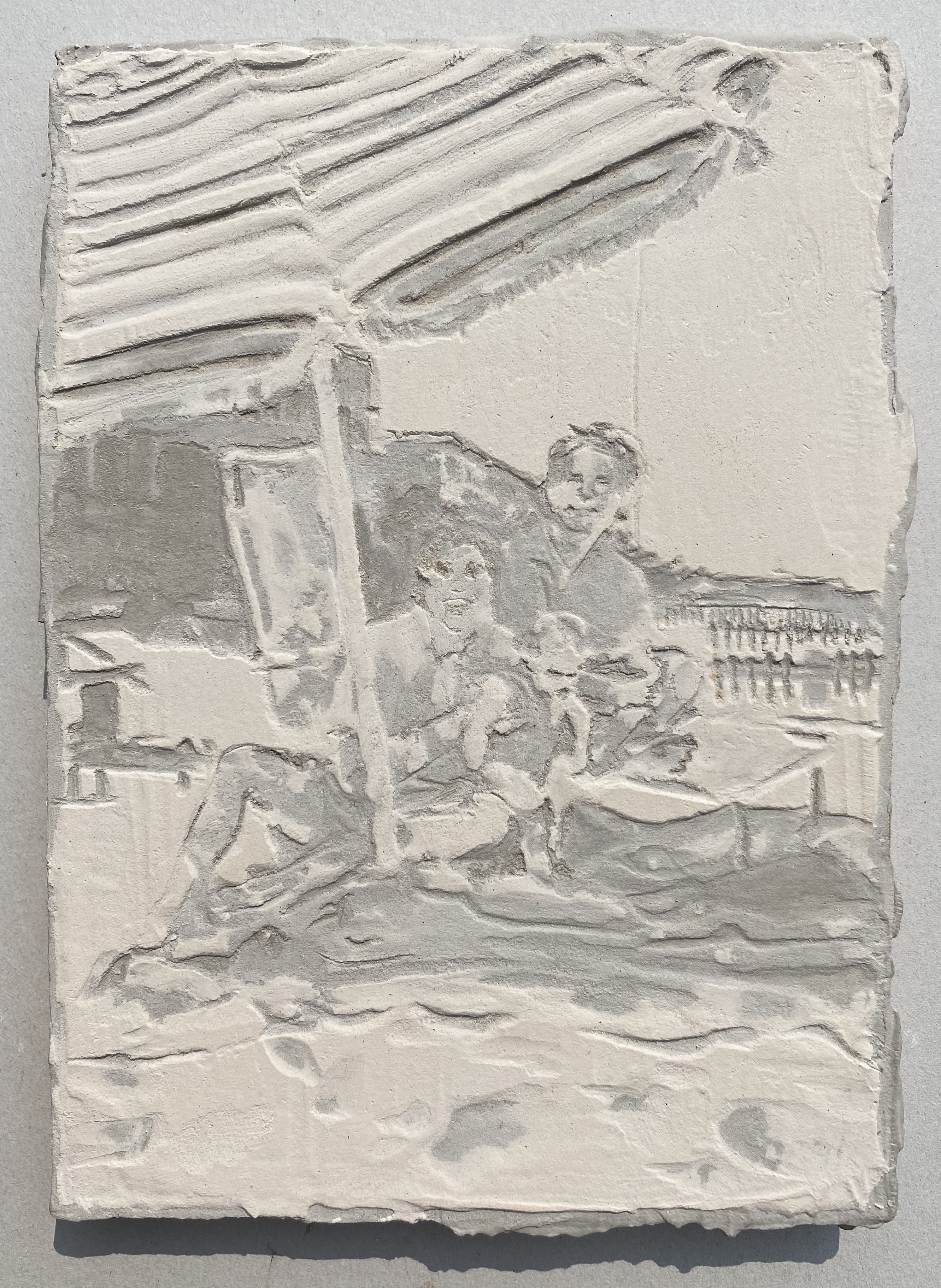 Beach Trip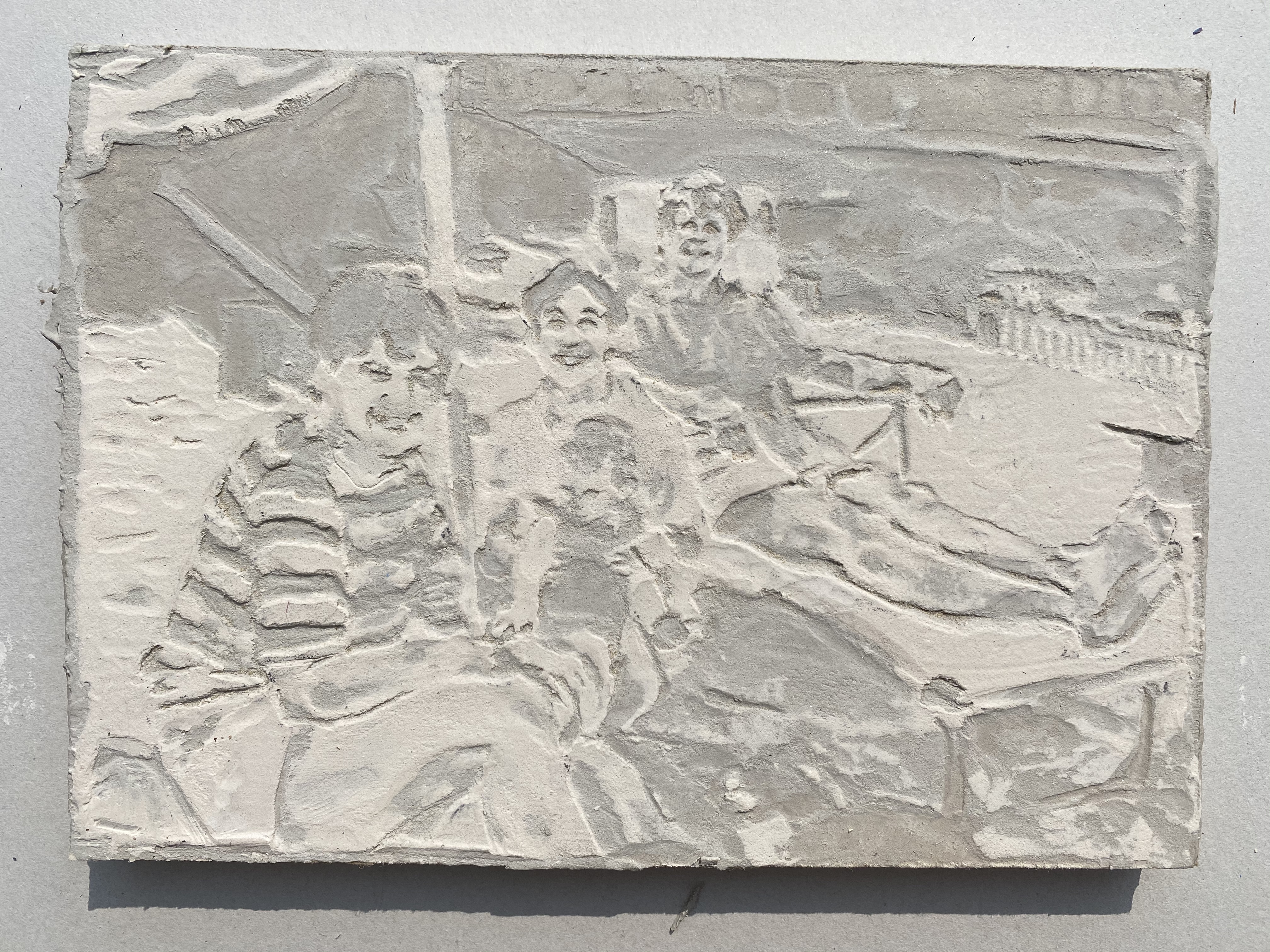 Beach Trip
Before the Walls Went Up
Goodbye Goats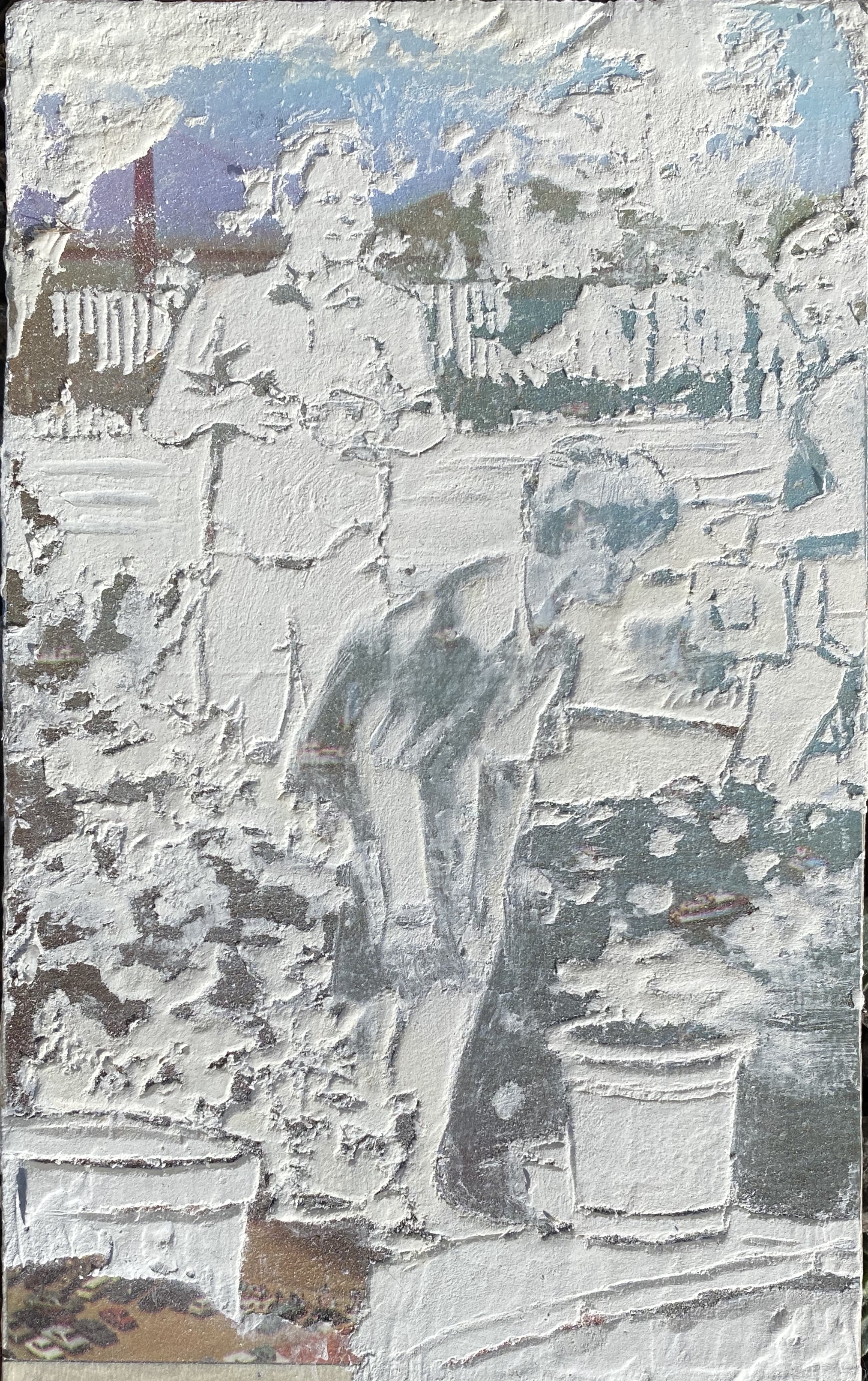 Egg Hunt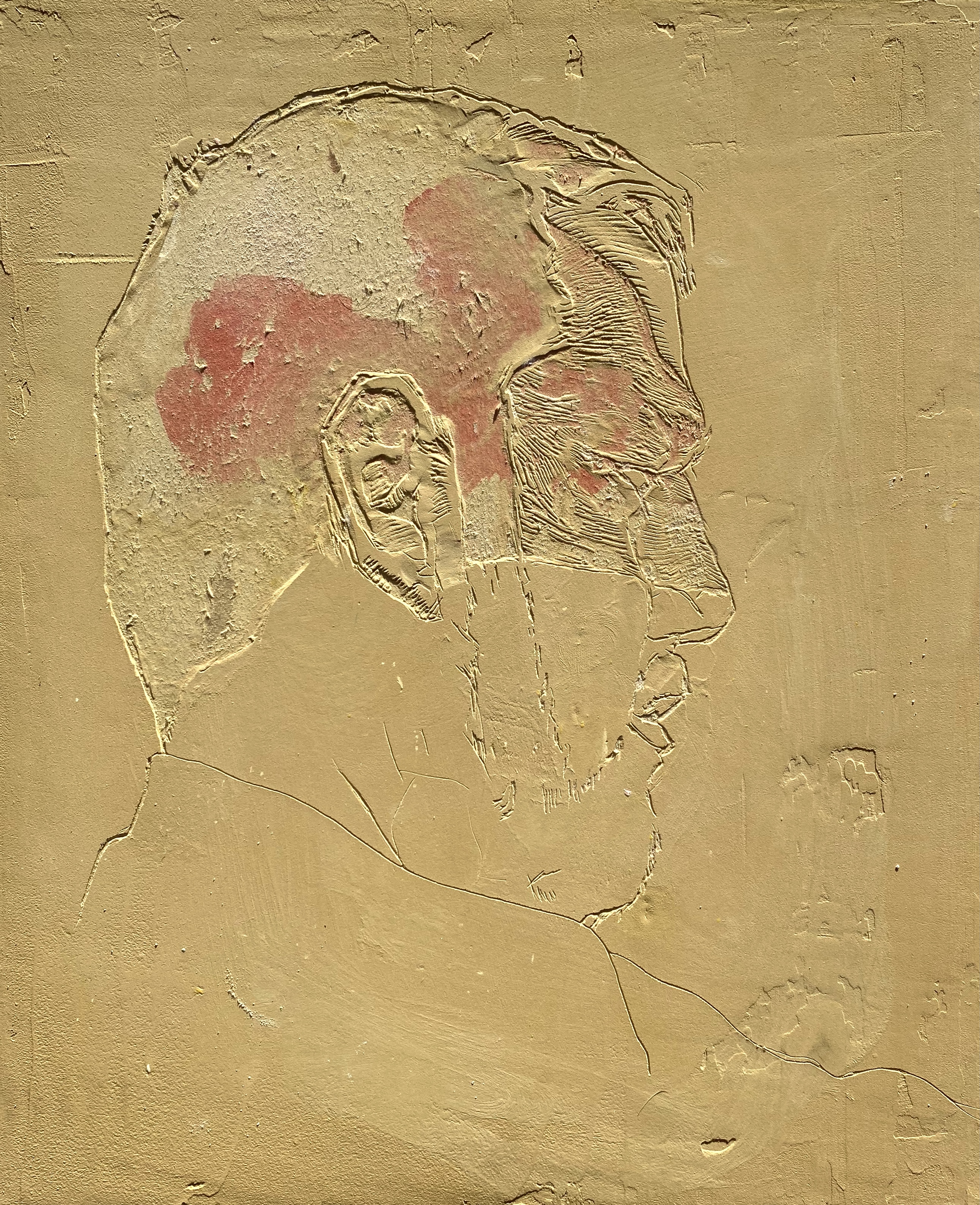 Light Cutting Across Joseph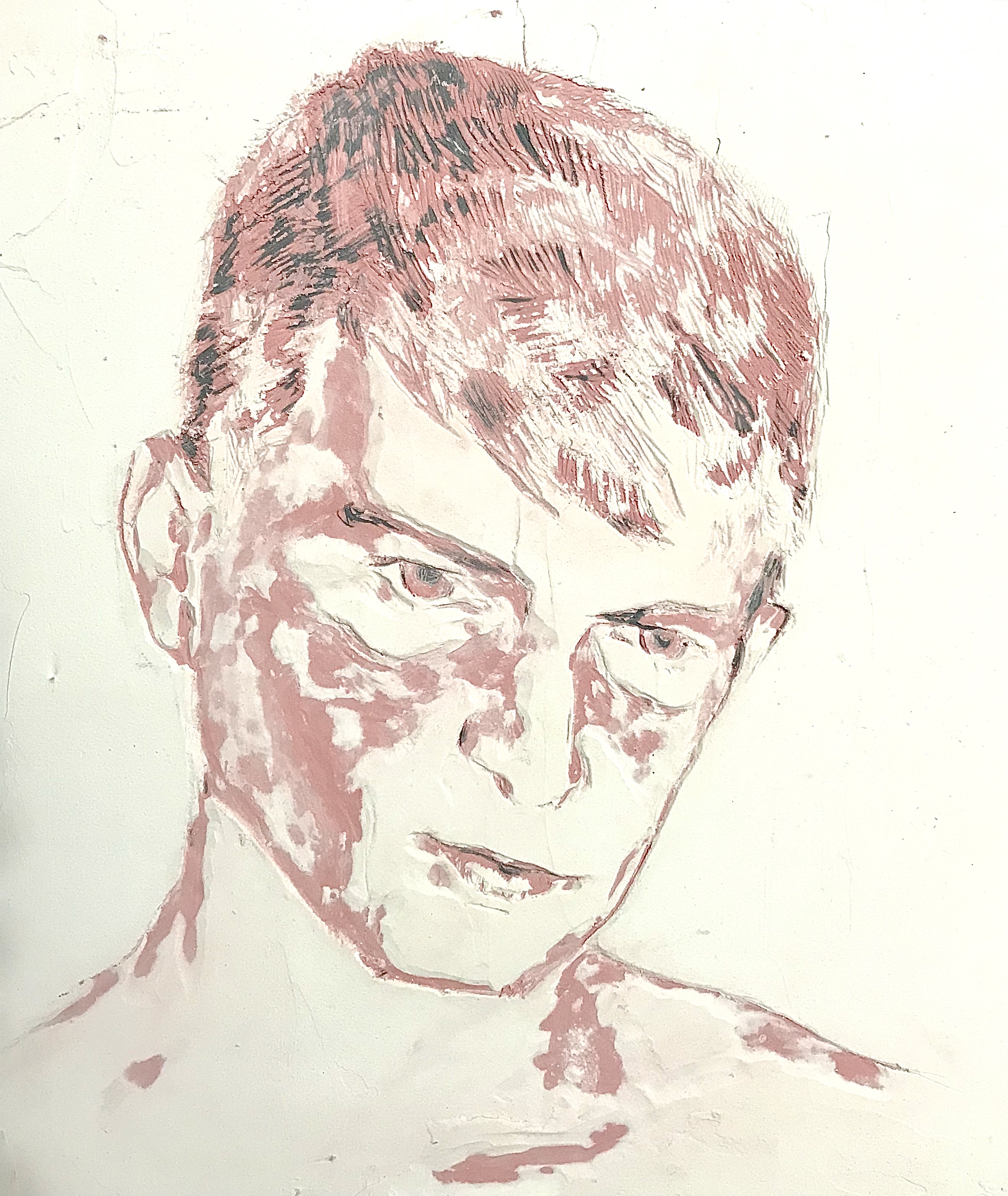 Self at 20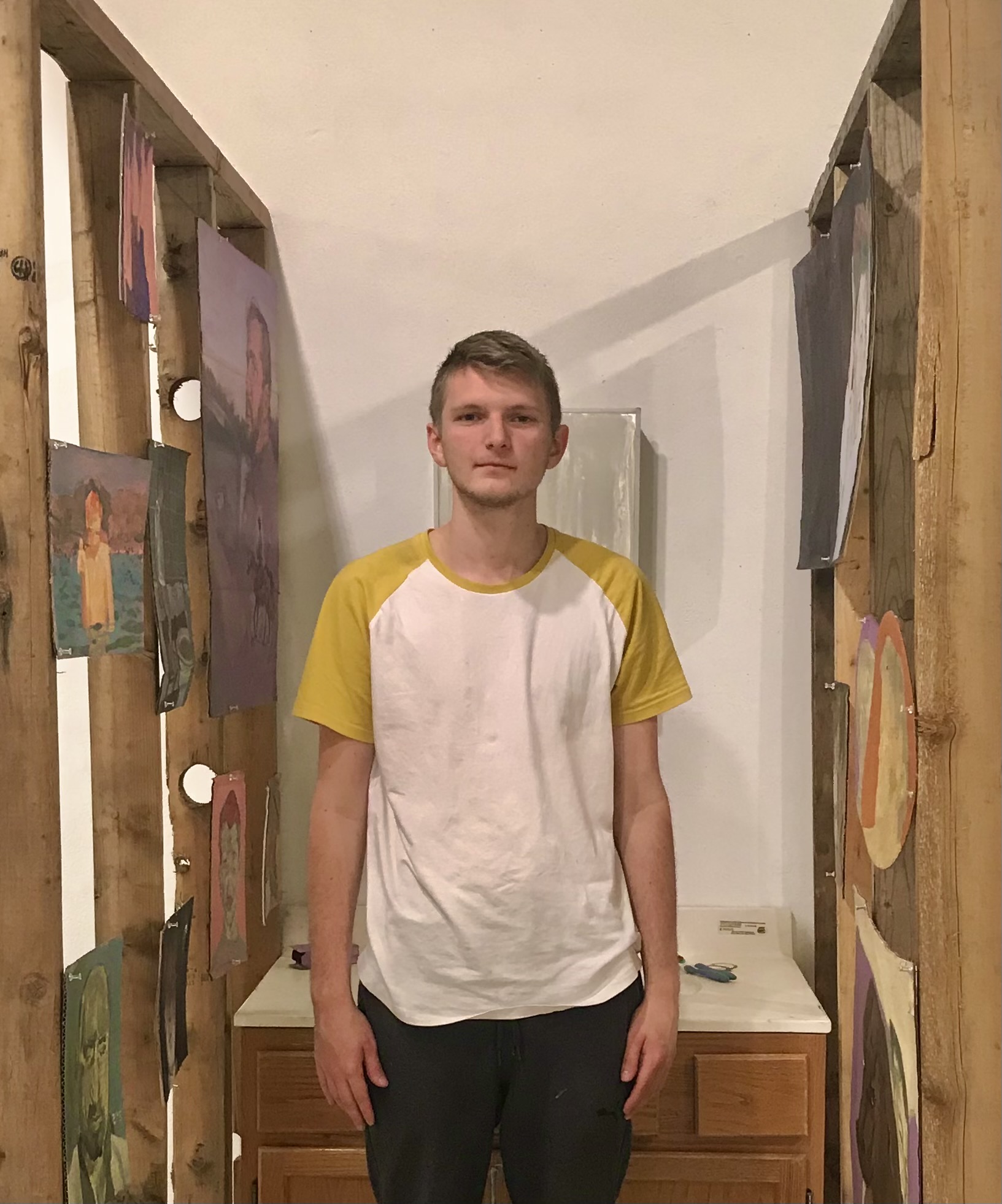 Elijah Ruhala is an artist based in North Texas working in Building material to narrate personal history. Raised in Fairview, TX his work reflects on his and his partners lived experience of being homosexual in spaces that adhere to tradition and conservative values. Elijah currently attends the
Maryland Institute College of Art
under the Fanny B. Thallheimer scholarship where he studies under faculty Sangram Majumdar and Joan Watson. There he has begun to question how paintings are accessed and the interactive qualities latent in the materials he works with. Through curation and programming, Elijah also strives to be involved both with the artistic community that thrives in the city and the lack thereof in the rural countryside. Currently, he is undertaking a project called
Don't Forget Me
, a group show exploring the lasting impact of mark. Mary and Patrick Kelley, part of it is being able to embarrass yourself. Stories where the characters are not humans.